Blog Featured Image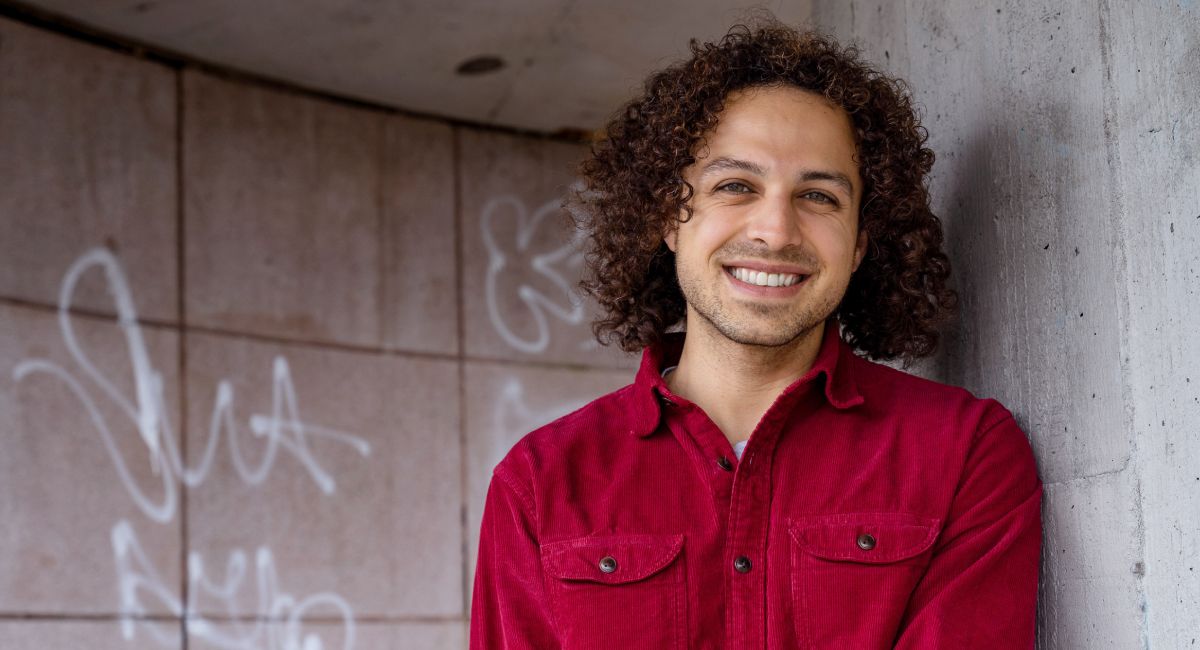 As a nurse case manager for Boston's unhoused community, Daniel Viveros would often contemplate how to address health outcomes caused by a lack of housing. Viveros' experiences throughout their career made them see that to create lasting change, health issues needed to be tackled at a much broader, systems level. 
That's why Viveros went back to school to pursue a Master of Public Health degree from the University of Washington School of Public Health's Community-Oriented Public Heath Practice (COPHP) program. In this Q&A, Viveros — a recipient of the Jack and Gayle Thompson Endowment — shares how they intend to create a culture of community care by applying their public health practice knowledge and skills to improve the health of the unhoused community.
What interested you in studying public health and why are you passionate about it? 
I had a wonderful mentor in the nursing school at the University of Wisconsin named Dr. McGranahan, and she explained to our class the impact public health can have on nursing-focused outcomes. As a registered nurse, I am interested in public health because it takes a broader approach to populations and their interactions with behavior, the environment and systems. 
I also work with the unhoused community, and this is what I plan to continue dedicating my career to. It's impossible to address issues that come with a lack of housing without having frameworks to address certain health outcomes at a systems level, so public health is essential to the work that I am pursuing. 
For example, when I was an outreach nurse worker in Boston, there was one street where a large amount of Boston's unhoused population would spend their day. The street served as a gathering place and a services center for the community. However, it was also subject to police intervention because of occasional violence, and there was an impetus from the city to monitor that population. 
The organization I worked for, Boston Health Care for the Homeless Program, along with other organizations and community advocates, tried fighting a decision to make an encampment sweep, but it happened anyway. Many people were disconnected from essential services like HIV daily observed treatment, and from a network of community care. 
One of the patients I personally worked with passed away from an overdose. He was in his 30s and it would not have happened if he was on that street connected with his peers, outreach nurses and case managers. This experience is a large motivator for me to think about how that happens, and how I can learn to prevent that from happening in the future. 
Why did you decide to come to the University of Washington for graduate school?  
Like many people, I went to the U.S. News & World Rankings website and started my search there, but then I had a lot of conversations with staff, students and mentors. I was drawn to the UW specifically because of the Community-Oriented Public Health Practice (COPHP) program. It doesn't seem like there are many programs like this in the country; the teaching style is focused on problem-based learning, and everything we learn in our core classes is contextualized in practice.  
My nursing mentor, Dr. McGranahan has a doctorate in nursing practice, but if she had decided to get a master's in public health, she said she would have wanted to go to the UW. She described it as a mecca for public health and that also sold me quite a bit because I trust her immensely. 
How do you want to change the world with your public health degree?  
Through the COPHP framework, I am learning how city-level public health systems can be impacted by allowing supporting unhoused communities to meet their own needs and direct their own health interventions. 
I'm trying to avoid the hubris of feeling like I have my own solutions for a population that I am not a part of. Though I have some ties to it, I have never experienced a lack of housing and my goal is to shift systems to allow for greater participation and direction from the population we're trying to support. There's certainly a history and colonial attitude of people saying they understand what to do as outsiders for a community, and I hope to counter as much as I can. 
What experiences at the UW School of Public Health (SPH) have been most influential? 
One of the most influential experiences was my final project for one of my core classes in the COPHP program. My peers and I conducted ground-level assessments in collaboration with a community-based organization in Whatcom County. The real-world application I obtained from the experience allowed me to see what it's like to partner with a community-based organization in a community that I'm not from, so navigating that line was really impactful. 
Additionally, my practicum work has been really important to my professional development. I'm working with the Public Health Department to support opioid overdose prevention and response practices in shelter and supportive housing settings. Not only am I able to apply the knowledge from my career prior to returning to school, but it has also been an incredible opportunity to develop relationships with different organizations and people in the city of Seattle while applying the skills I'm learning in class. The mentorship I've received along the way has been so incredibly helpful. 
Tell us about your practicum and the kind of impact you hope it will have.   
Part of my practicum involves doing community assessments at two partner sites; one at a shelter and one permanent supportive housing site. I'm speaking with staff and residents at these sites about their experiences with overdose prevention and response and learning what can be done to help these communities care for each other and receive the support they want. 
One theme I am seeing is that harm reduction-oriented organizations have a wide variety of practices that support the health of people who use substances and drugs (outside of complete abstinence). They are doing a good job explaining what harm reduction is to staff and residents, but struggle to turn this understanding into practice. I want to explore ways to create trainings that teach how to apply harm reduction frameworks. 
Additionally, COVID-19 has decimated community-building activities that helped form those trusting relationships needed for staff to understand what residents want and need, and for residents to be able to seek out support, knowledge and community resources that exist at a site. I think organizations are ready to start doing that work again. I'm hoping to support the new beginning of community-building activities that allow for the community resources within those sites to really start flowing in a better way. 
What advice do you have for potential new public health students or something you wish you knew before beginning your studies? 
My advice is to reach out to staff and students in the program because it provides the context and expertise that you don't get from a website and recruitment sessions. Doing this really makes a large school and program approachable and can provide a lot of insight. 
I also recommend understanding what experience you already have because it is valuable to yourself, your peers and a community. A big part of the COPHP program is tapping into the knowledge base of other students. The core classes are entirely student-run and professor-facilitated, so we are always relying on each other's knowledge and perspectives. This helps us grow in very multi-faceted and contextualized ways that just receiving a lecture doesn't provide as well.  
What interests do you have outside of (or related to) public health? Any extracurricular activities?  
One of my favorite things to do is cook. Food is a wonderful way to share history, connection and community, and I love making meals for myself and others. For me, it's both a creative outlet and a way to connect with others.