Blog Featured Image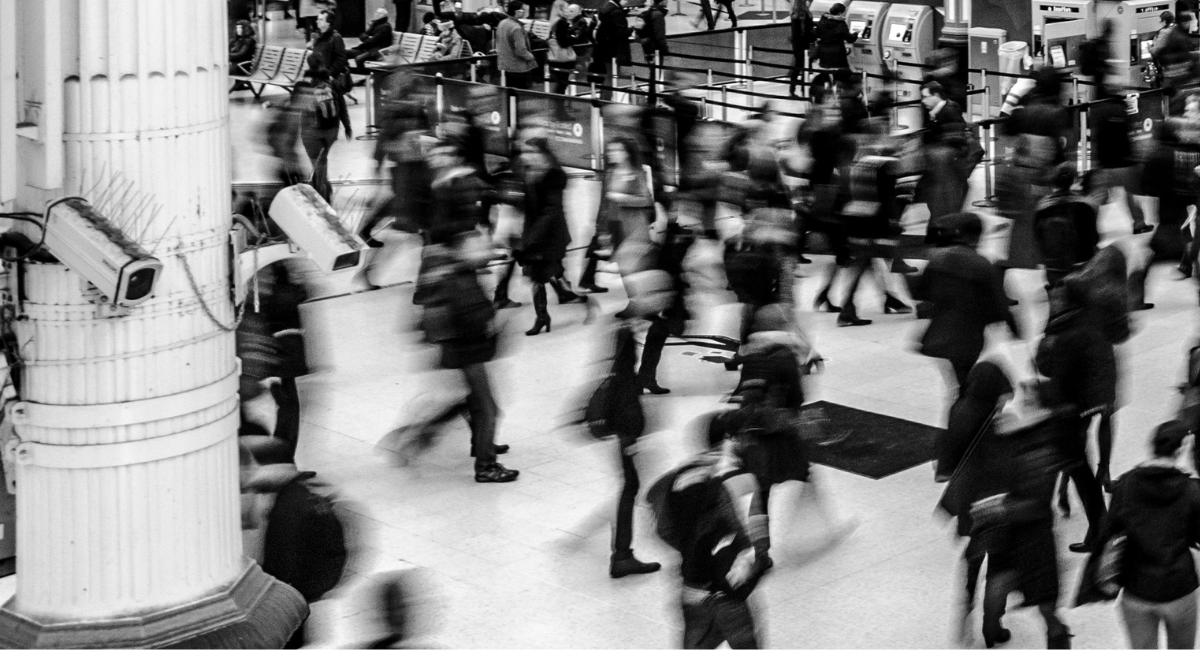 During the first year of the COVID-19 pandemic, hate incidents were a significant and acute issue for marginalized racial and ethnic groups. These groups experienced higher odds of various acts of discrimination compared to white individuals, from receiving poorer service at restaurants or stores to being threatened and harassed.  
These findings come from a new study published in Frontiers in Public Health on Dec. 12, 2022, by University of Washington School of Public Health (SPH) researchers. While many studies of hate incidents during the pandemic focused on one racial or ethnic group, this study differs by looking collectively at multiple marginalized racial or ethnic groups, said Carolyn A. Fan, lead author of the paper and a fourth-year doctoral student of health services in the Department of Health Systems and Population Health. 
"Over the course of the pandemic, we saw racist violence against multiple marginalized racial and ethnic groups, including violence perpetrated by police, the immigration system, and more," Fan said. "Although these acts of racism weren't necessarily directly tied to COVID-19 itself, they were still happening with the pandemic as their backdrop, and deserved to be investigated." 
The researchers used publicly available national data collected from June 10, 2020 to March 30, 2021, as part of the University of Southern California's Understanding America Study's COVID-19 Longitudinal Survey. 
Using this data, the authors analyzed how six marginalized racial and ethnic groups [Asian, American Indian and Alaskan Native (AI/AN), Black, Hispanic, Multiracial, Native Hawaiian and Pacific Islander (NH/PI)] experienced hate incidents in five categories: being treated with less courtesy, receiving poorer service, others acting as if they were not smart, others acting as if they were afraid of them, or being threatened or harassed. Unlike hate crimes, hate incidents do not have to meet legal definitions of a crime and are therefore not limited to violence, threats, or property damage. 
The study found that Asian, AI/AN, Black, and Multiracial groups had significantly higher odds of experiencing each category of hate incident. Asian Americans had almost double the odds of being threatened or harassed compared to white Americans during the study time period, while Black Americans had over two times the odds of receiving poorer service. All marginalized racial and ethnic groups had significantly higher odds of receiving poorer service and others acting as if they were afraid of them than did white Americans. 
"The extent to which people of color are living through discrimination and hate was humbling,  yet not altogether surprising to see," Fan said. "I hope this paper provides concrete information about how hate incidents have impacted all marginalized racial and ethnic groups during the COVID-19 pandemic." 
Discrimination is considered a social determinant of health, denying individuals access to resources and causing psychosocial stress. Hate incidents and violence toward individuals can impact an entire group. Research has found that police violence against unarmed Black people has a spillover effect, negatively impacting the mental health of Black Americans who were not directly affected by the violence. 
The sociopolitical context of the pandemic provided an important backdrop for understanding hate incidents, the researchers said. Many events central to racism and racial equity took place, from Black Lives Matter protests in response to the murders of Black Americans by police, the 2020 Presidential election, the Capitol riots, the mass shootings in Atlanta, Georgia, and the Stop Asian Hate movement.  
These events could have impacted the way marginalized groups were perceived and racialized, and may have also caused these groups to be more aware of hate incidents, researchers said. During this time, marginalized racial and ethnic groups across the country came together through some of the largest organized protests against police violence, the carceral system, anti-Asian hate, immigrant detention centers, and more. 
"I hope that the detailed look at different types of hate incidents experienced by various groups can be helpful to tailor outreach or interventions against discrimination and violence," Fan said.  
Fan also hopes that future research can bring an intersectional lens to this work. Many questionnaires often limit participants' responses to choosing one reason for why they experienced discrimination, when in reality, discrimination is more complex, and can incorporate multiple facets of identity, including race/ethnicity, gender, sexual orientation, ability, religion, immigration status, language and socioeconomic status, among others.  
In this study, while participants selected a main reason from a list of social identities on why they believed they experienced discrimination, the researchers chose to include all hate incidents in their analysis, no matter the perceived cause. The authors made this analytical decision based on theories of intersectionality and the Public Health Critical Race Praxis, which say that race is inextricable from other social identities. This also allowed the researchers to demonstrate how the overall burden of hate incidents fall on different racial and ethnic groups, regardless of attribution.  
The paper's coauthors are Carolyn A. Fan, health services doctoral student; KeliAnne K. Hara-Hubbard, research coordinator in the Department of Health Systems and Population Health; Wendy E. Barrington, director of the Center for Anti-Racism and Community Health and associate professor in the School of Public Health and School of Nursing; and Barbara Baquero, associate professor of Health Systems and Population Health.