Blog Featured Image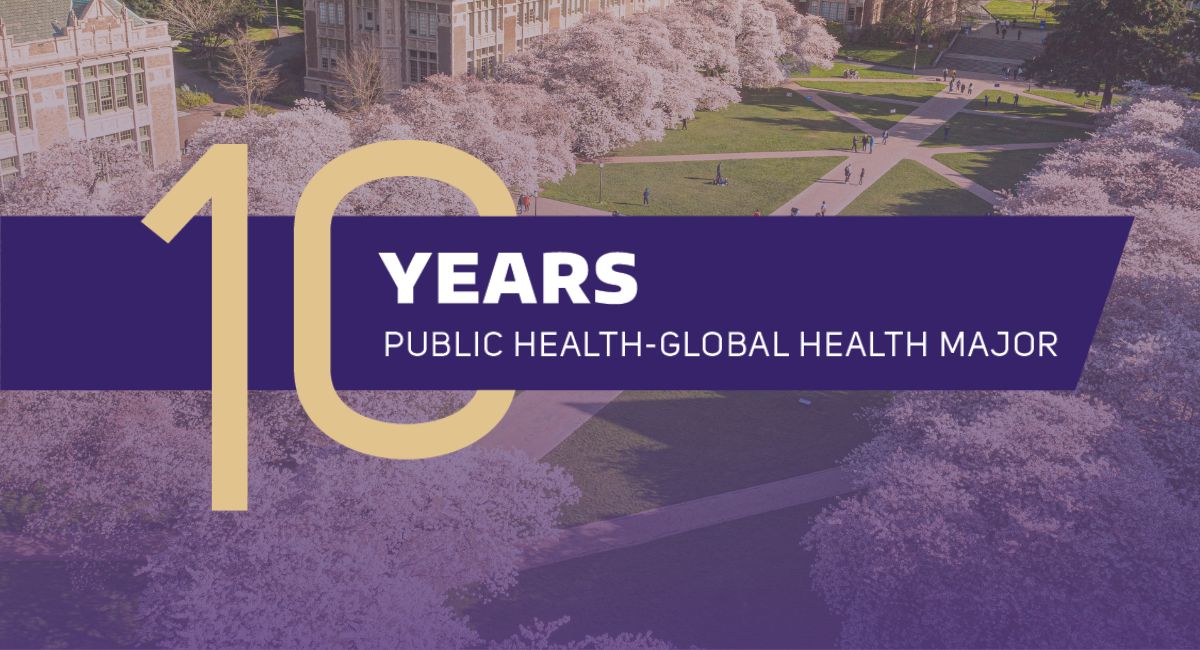 The University of Washington School of Public Health is celebrating the 10-year anniversary of its Public Health-Global Health (PH-GH) major, a milestone marking the growth of interdisciplinary public health undergraduate offerings around the country that are training the next generation of public health-minded professionals.  
The program has graduated more than 2,000 students who have an understanding of health equity and social justice. As the major focuses on its next 10 years, it will expand its offerings of experiential learning with local communities and anti-racism education. 
"Public health education as an undergrad is about training professionals who will go into different careers," said Barbara Baquero, program director of the PH-GH major and associate professor of Health Systems and Population Health. "Many of our students will have careers that span two to three different fields over their life, so understanding the impact of decisions, policies and practices on the public's health is very powerful." 
What helps the UW School of Public Health's interdisciplinary major stand apart from others across the country is its training in health equity and social justice. Social justice principles are incorporated in all public health foundational courses, and students learn about anti-racism's role in public health, which shapes their understanding about health issues affecting those experiencing homelessness, food insecurity and violence, among other topics.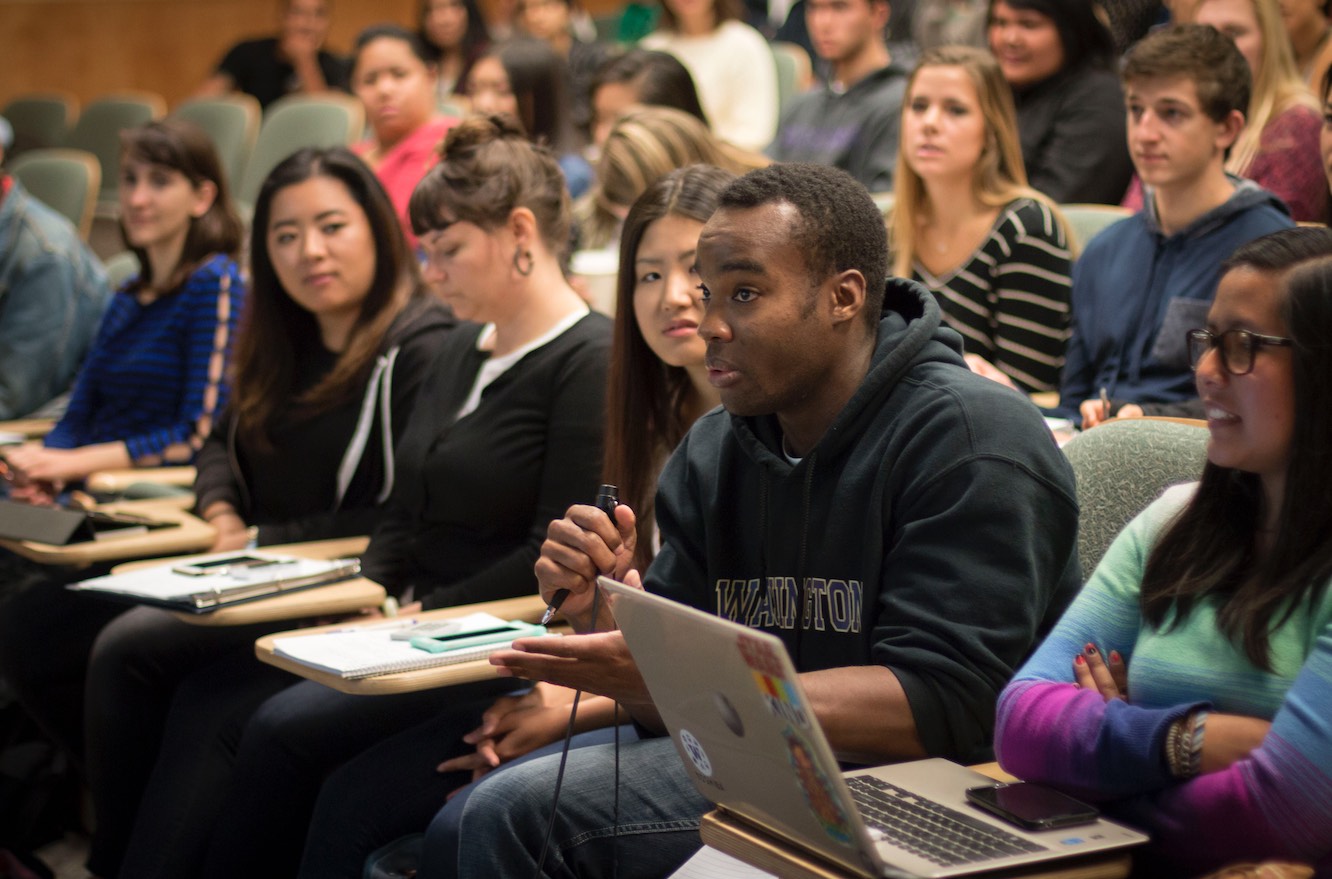 Students then get to apply those learnings during their capstone, where they work alongside communities in Washington state to address their needs. Recent capstone projects have included partnering with the Vulnerable Populations Strategic Initiative to teach heart attack, stroke, and fire prevention to older adults and anti-Asian hate prevention; the WA West African Center to create COVID-19 vaccine promotion videos and after-school curriculum; the WA State History Museum to conduct oral histories with COVID-19 first responders; and the Latinx Health Board and the Washington Historical Society to collect an oral history of Latinx in Washington state during COVID-19. 
These partnerships with communities take on an asset-based approach, where students learn that their work with communities isn't only about addressing what communities need, but also includes celebrating and uplifting the resiliency and wealth of communities.
Many students come to the public health program because they are inspired by their own family and community experiences and are hoping to create positive changes. 
"We're training community leaders," Baquero said. "Many of the students who apply to the program are motivated by their own family experiences, such as the immigration systems or not receiving quality health care. It speaks to the students' commitment to bridge what they have learned and become agents of change in their communities."  
The diversity of student backgrounds in the program is invaluable in addressing the health of communities who have been systematically and historically marginalized, Baquero said. Approximately 40% of students in the program are the first in their families to attend college, and 75% of students identify as Black, Indigenous, or people of color.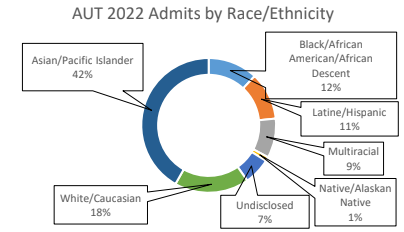 Students have also been advocates in how they hope to see the program grow. They asked to expand the number of credit hours allotted for the anti-racism course to be on par with other courses offered within the major. In addition to incorporating anti-racism throughout the curriculum, the program will also be implementing anti-racist policies, practices and structures as part of its 5-year strategic plan. 
The major will also be expanding experiential learning opportunities for students from one year to two years, which will focus on more closely meeting community needs. While the major currently serves 600 students a year, there are plans to expand the number of students who can be enrolled in the major over the next few years.  
An interdisciplinary public health undergraduate major is a new offering for many universities across the U.S. Traditionally, public health professionals have earned master's or doctorates in a specific field of interest, such as environmental toxicology, epidemiology or health care administration. An interdisciplinary public health major, on the other hand, is set up as a liberal education program with students taking courses on topics like natural science, population health, policy, social science, ethics, assessment and communication.  
The development of an interdisciplinary public health major within the School reflects a growing awareness of how a multitude of factors called the social determinants of health — neighborhoods, education, the economy, health care access, and one's social environment — all impact people's ability to live healthy lives.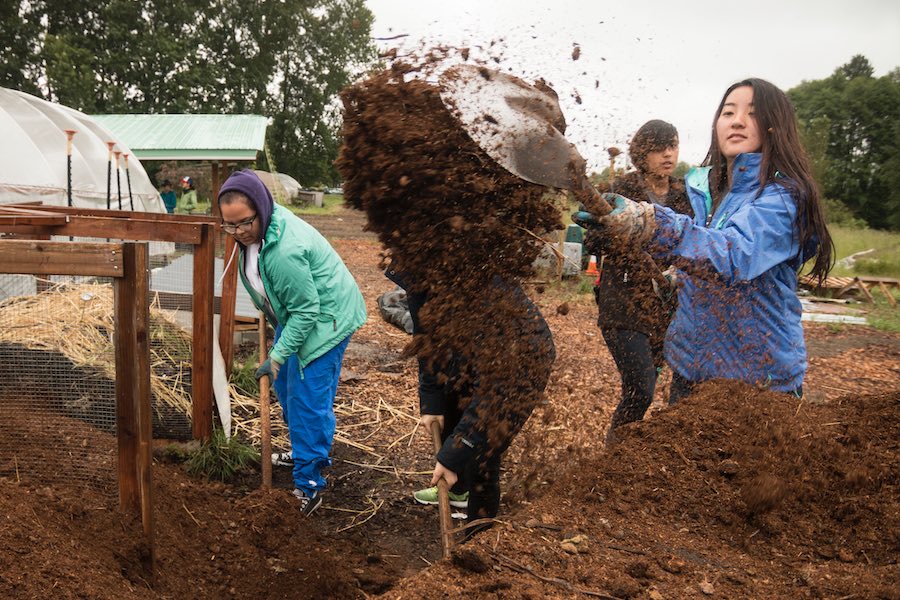 Rohini Achal, a '24 undergraduate in the Public Health-Global Health major, said that she was specifically drawn to study public health because of its intersectional lens on protecting the health of populations. 
"Not one study or field is left out of public health, which is what makes it so crucial to creating and sustaining health equity," Achal said.  
Faculty across the School's departments elect to teach courses for the interdisciplinary major, and instructors also hail from community partner agencies like the Washington State Department of Health and Public Health – Seattle & King County. 
The capstone course has a motto: "How you show up matters." The work students do in their capstone is meant to enhance the work of community partner organizations, allowing them to better meet or exceed their service provision goals. Many community partners return year after year to work with students in the program. 
"This not only speaks to the basics of professionalism, but to the anti-racist and asset-based lens that students are taught to embody in our program," said Anjulie Ganti, associate director of experiential learning for the Public Health-Global Health Major and associate teaching professor in the Department of Health Systems and Population Health. "We couldn't have the great program we have without the commitment and well wishes of our community partners." 
Graduates from the School's major go on to careers not just in public health, but also law, policy, and education, and researchers across business sectors, to name a few. Some students go on to graduate school, commit to years of service through organizations like AmeriCorps and Peace Corps, and found their own businesses or nonprofits. 
Whatever community they work in, championing health is integral to the graduates' work.  
"Communities are experts on their own health," said Hanna Dinh Hsieh, a '14 alum of the PH-GH major who now works in the Digital Health Office at UW Medicine. "I want to ensure that they have space to voice their experiences and see that their voices do make a difference for the greater population's health." 
Fast facts / stats on PH-GH major 
The major launched in the 2011-2012 academic year. Its first graduating class had 140 students. 
It was the third public health major to exist within the School of Public Health (the prior two were environmental health in the Department of Environmental & Occupational Health Sciences, the Department of Health Systems and Population Health, and Health Informatics.) 
In 2016, the Council on Education for Public Health developed its first set of standards for undergraduate interdisciplinary public health programs. The UW SPH major updated its curriculum to meet those standards. 
In the 2017-2018 academic year, the name of the major was changed from the Public Health Major to Public Health-Global Health, to reflect the domestic and global competencies of the degrees. 
Students have volunteered well over 100,000 service learning hours with community partners since the program's inception through their capstone experiences, with each student serving 50-60 hours. 
In total, 2,028 students have earned bachelor's degrees from the major since its inception 
The Public Health-Global Health major is ranked #1 in The Best Public Health Degree Programs by College Choice in 2022.