Blog Featured Image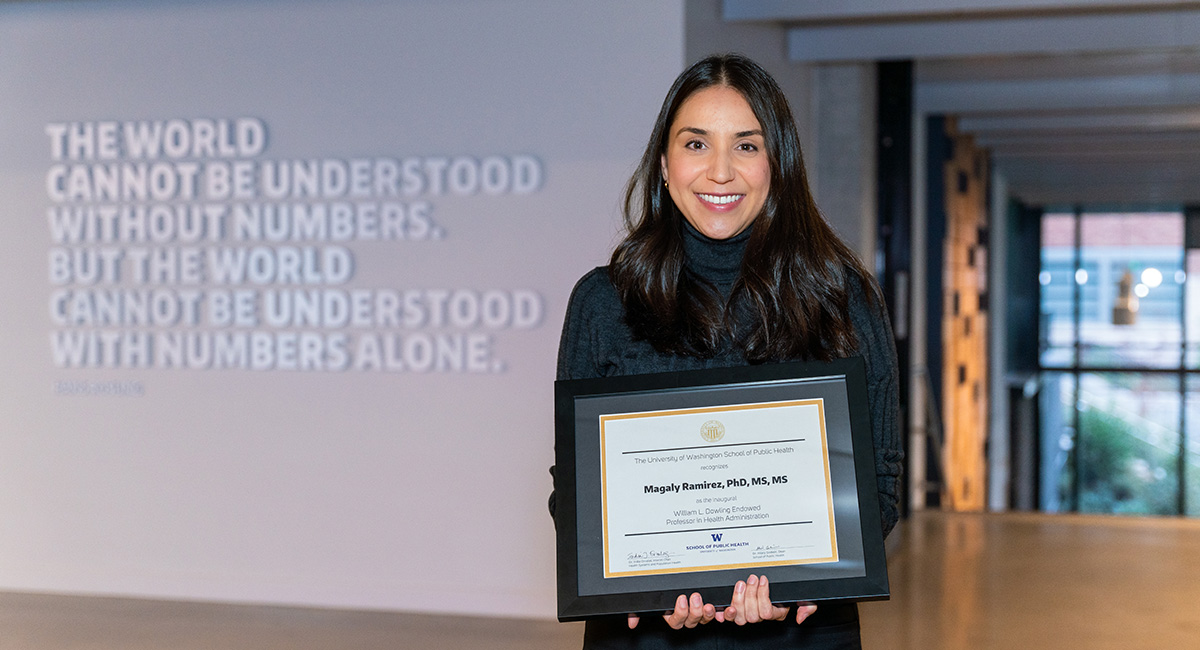 When Maggie Ramirez joined the engineering research labs as an undergraduate at the University of Washington, she fell in love with the research process, studying and learning alongside her professors. From that moment, she knew exactly what she wanted to be in life: a professor at the UW. What she didn't know was that her studies would take her on a slightly different path towards this goal. UW SPH sat down with Ramirez, who is the newly appointed William L. Dowling Endowed Professor in Health Administration, to learn more about her journey to becoming an assistant professor in the Department of Health Systems and Population Health, the intersection of her work in public health and engineering, and why health equity is central to her research.
 
Tell us what first drew you to public health.
My background is actually in engineering, and it was during my Ph.D. studies that I was introduced to public health and racial and ethnic disparities in health and health care. I worked on a project with my Ph.D. advisor to develop a telephone system that would automatically screen and monitor Latino patients with diabetes for depression, and that's how I became really interested in public health.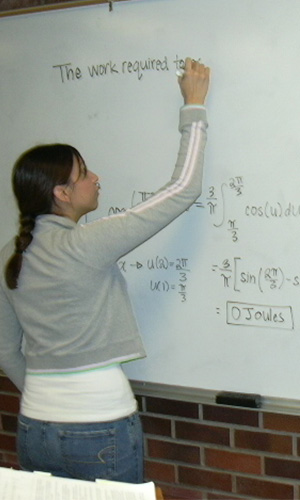 You received your bachelor's degree from the UW Industrial & Systems Engineering. Any coincidence that you are back at the UW?
I was born in Los Angeles, California, but my family moved to the Yakima Valley in Washington state when I was little so that my dad could work in agriculture. My parents, who immigrated from Mexico, did not have all the opportunities that I had as a first-generation college student. I completed my undergrad degree here at the UW, and I just loved it so much because I felt like my experience transformed the trajectory of my life. I was so grateful to this institution for doing that.
When I was an undergrad, I set a goal to become a professor at the UW, but at that time I thought I was going to be an engineering professor. I asked my engineering professors, 'What do I need to do to be a professor here?' and their advice was that I leave for my graduate studies, and train at the top universities in the country to increase my chances.  So that's what I did! I went to the University of Michigan for my master's degree, the University of Southern California for my Ph.D., and then the University of California Los Angeles for another master's degree (this time in health policy and management) and a postdoc position. And after all that, my dream came true, and I obtained a faculty position at the UW.
With this unique background in both engineering and public health, how does this intersectionality play out in the scope of your work?
Industrial engineering is all about designing systems that are efficient and effective. I bring that perspective, but also the perspective of human-centered design, an area that focuses on the design of tools, processes or systems centered on the people who are actually going to use them. Instead of designing for people, we design with people to make sure that the products meet their needs, they are easy to use, and they find them to be useful. So I apply all of that to the design of health interventions. And in my work, I approach the design of health interventions by involving patients and their family members in the details of the interventions.
You study how technology-enabled interventions have helped reduce public health disparities. What have you learned so far about what interventions are useful?
I'm still learning which technology-enabled interventions are useful. A couple of examples of how these kinds of interventions that could make an impact include websites containing interactive audio and visual training materials to teach family caregivers how to manage behavioral and psychological symptoms of dementia, or "chatbots" that use artificial intelligence to deliver an intervention to support the mental health of parents of children with chronic conditions. However, I do think that broadening dissemination channels to offer these kinds of interventions in other contexts beyond the health care system — like at libraries, at faith-based organizations through community groups, online platforms like YouTube or WhatsApp — could help make them more accessible and reduce health disparities. Involving the end users in the design process, and then providing training on how to use such tools could also help. Ideally, they should be able to just pick up a tool if you've designed it appropriately, but for populations who are not as tech savvy, training and ongoing technical support is necessary. That way, if individuals do encounter issues, they won't give up, but they can receive help and continue engaging with the tool. And then finally, designing our health communications using plain language can make technology-enabled intervention tools more accessible regardless of health literacy levels.

What is needed to improve health equity when it comes to health care delivery?
Improving the representation of Latinos in medicine like doctors, nurses, clinicians, but especially physicians would make a huge impact on health equity. I worked on a project with the UW Latino Center for Health where we looked at the Latino physician shortage across Washington state. We found that while Latinos comprise 13% of Washington state's population, only 3% of our physicians are Latino.  There's a ton of literature that discusses the impact of racial and ethnic discordance between providers and patients; it can affect the quality of care, patient satisfaction with care, and even their care-seeking behaviors. So that's a huge disparity. Changing policies to increase the number of Latino physicians and other types of clinicians that are practicing in Washington state and across the US could help improve health equity.
You work closely with Latino populations on health care delivery. What are some of the most important things you've learned from the communities you've worked with?
One of my projects focuses on Latino caregivers of people living with dementia and how to make an evidence-based intervention more culturally and linguistically appropriate for Latinos. There is an awesome intervention that has tons of evidence to support its efficacy, but it has been tested only in the white populations and wasn't explicitly designed with Latino cultural values and beliefs. In talking to family caregivers, one of the most interesting things I learned is that the words clinicians use to describe how caregiving affects the caregiver can be problematic.
For example, it's common to describe dementia caregiving as a burden to a caregiver or to ask families how much the behavioral or psychological symptoms bother them. This can be culturally offensive because while caregiving is a hard job, they do it with love and because it's part of their culture to take care of aging parents and sick family members. So I've learned that it's important to be mindful about the types of words we use to describe the caregiving experience when interacting with families.
What impact do you envision your work will have on communities in the future?
My hope is that I can help make culturally and linguistically appropriate services more available for Latino patients and their families. My hope is that as I continue to work on this research, that I could adapt this existing evidence-based intervention and make it available to communities who are in greatest need of support for dementia.
What do you wish the general public knew about your area of research that might be misunderstood or not talked about enough?
When I tell people my research focuses on the Latino populations and technology-enabled interventions, there's often a misconception that you can't offer technology-enabled interventions to this group because of the digital divide. However, national surveys show that the digital divide is narrowing; Latinos own smartphones, go online from mobile devices, and use social networking sites at similar (sometimes higher) rates than other racial and ethnic groups in the US. And while there are older individuals that are less tech savvy, that tends to be across all racial and ethnic backgrounds, not just Latinos.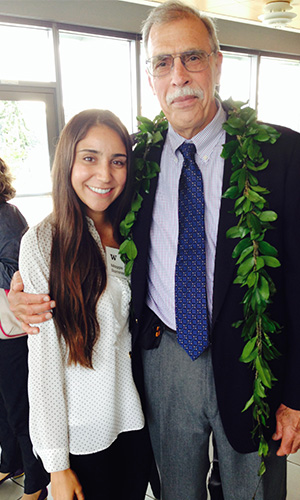 What's your advice for students who want to make an impact?
Dave Prince, who worked in the engineering academic center at the UW, was the person who planted the seed in me to get a Ph.D. He's been one of the most influential people in my life, and one of the things that he always said to me is, "What works is work." And that always stuck with me. To get good at something, you have to practice a lot, do it repeatedly and with a lot of dedication. And by doing that, you will get good at the things that you're trying to achieve. So my advice for students is to just work hard and practice, and that's what will help you."
 
What do you like to do outside of work? Any hobbies or interests outside of public health? 
Unfortunately, I don't have any hobbies right now because I have three small children who occupy all my time outside of work! They are six, two and six months old.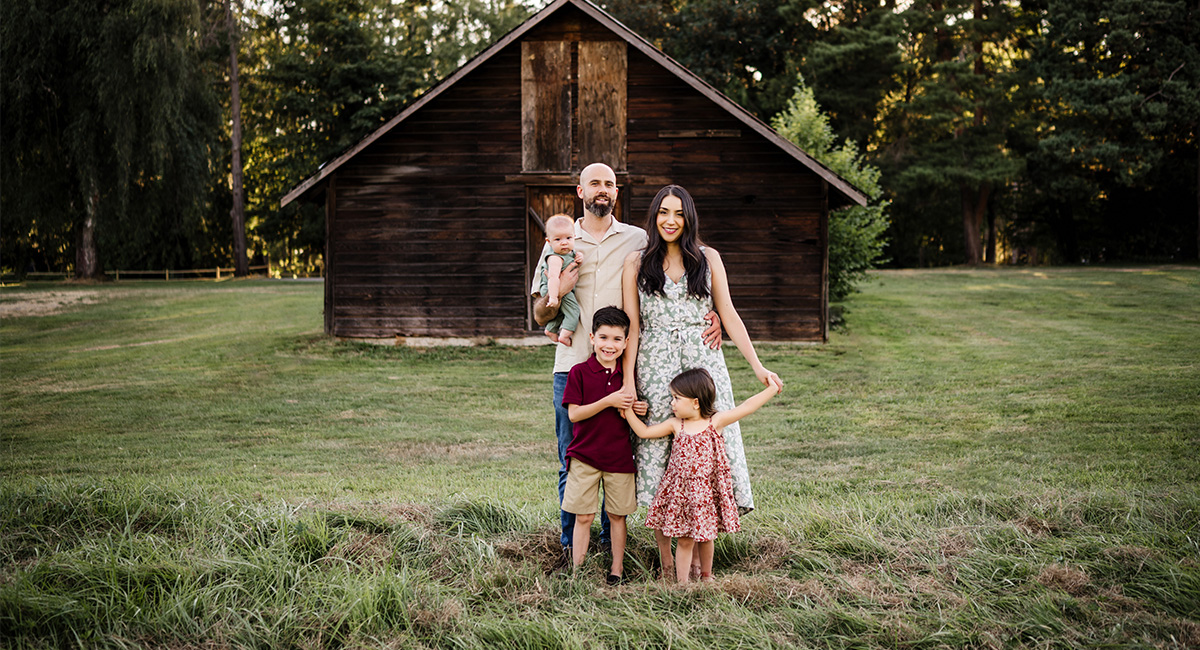 Colleagues from the School of Public Health came together on Oct. 24 to celebrate the inaugural appointment of the William L. Dowling Endowed Professorship in Health Administration. Recipient Maggie Ramirez was honored at this event as well as fund namesake, Bill Dowling and key donors to the fund. A special thanks to SPH Advisory Board member, Jeff Lehman (MHA '74), Gregg Bennett (MHA '76), Dr. Bill Dowling and members of the Dowling Professorship Fundraising Committee for making the establishment of this endowment possible.
---