Vision: A collaborative community of educators preparing innovative, diverse students to promote the health and well-being of communities, locally, nationally and globally.
Mission: To create a learning environment that facilitates students becoming critical and creative thinkers prepared to work collaboratively and with the ability to identify, investigate and implement solutions for healthy communities.
Values: Access, Challenge, Collaboration, Community, Equity, Experiential Learning, Growth, Intentionality, Impact, Opportunity, Professional & Personal Development, Support.
Public Health-Global Health is a school-wide liberal education major, leading to a Bachelor of Arts or Bachelor of Science, which uses public health questions, concepts, and tools to teach critical thinking skills. Students learn to ask questions, challenge assumptions, and explore answers to promote the health and well-being of communities, locally, nationally, and globally.
The major provides undergraduates with competencies in Assessment & Measurement, Communication, Environment, Ethics & Social Justice, Natural Science, Population Health, Policy & Politics, and Social Science with particular emphasis on collaboration and critical thinking across these domains.
What can I do with a Public Health-Global Health degree?
An undergraduate degree in Public Health-Global Health provides a grounding in science, values, passion, and commitment which is valuable for a range of career and educational options across multiple disciplines.
Work
With your undergraduate degree you may get an entry level job within federal, state, and nonprofit agencies in the areas of health education, project management, policy, or communication. Job titles may include Data Analyst, Program and Support Staff, and Health Specialist. Visit the websites of public health agencies in Washington or other states to see what type of jobs are offered and the minimum requirements for application. Check out the SPH Career Development and the Public Health Jobs Page. Applicants with dual degrees should seek similar resources and information regarding entry-level job opportunities from their other major.
Service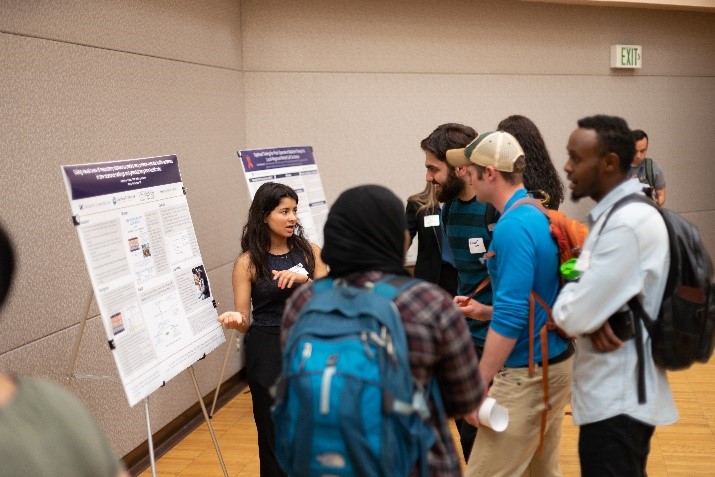 A number of our graduates gain experience and make a difference by engaging in public service. With an intensive service year (or more) with nonprofits, schools, public agencies, and community and faith-based groups, you can change lives and communities, tackle real problems, and be a part of creative solutions in the U.S. and around the world.  Service can help define your school or career trajectory, provide a framework for improving the lives of others, and offer a leadership experience you will draw upon throughout your life.  Check out the Corporation for National & Community Service and Peace Corps to get a sense of domestic and international service options.
Graduate & Professional School in Public Health
For a career in public health, you should plan eventually to attend graduate school. A successful public health career usually includes a Master of Public Health (MPH), Master of Science (MS), Master of Health Administration (MHA), Doctor of Philosophy (PhD), or Doctor of Public Health (DrPH).  There are many specialties within public health academic and professional degrees to consider and you must consider both academic and professional preparation.  The Public Health-Global Health Major is a great foundation for many options for further study but is not the only, or always the best, pathway depending on your specific graduate or professional school interest.  Explore UW SPH programs or find information about accredited Schools of Public Health and degrees through the Association of Schools and Programs of Public Health.
Graduate & Professional School in Other Areas
Health problems facing the various populations are numerous and complex. Resolving these issues will require public health educated citizens in every field. As such, graduates complete graduate and professional programs in a broad array of disciplines, like business, community development, dentistry, education, law, medicine, nursing, pharmacy, public policy, and social work.
---