New Hans Rosling Center for Population Health to spur collaboration
WRITTEN BY JEAN JACKMAN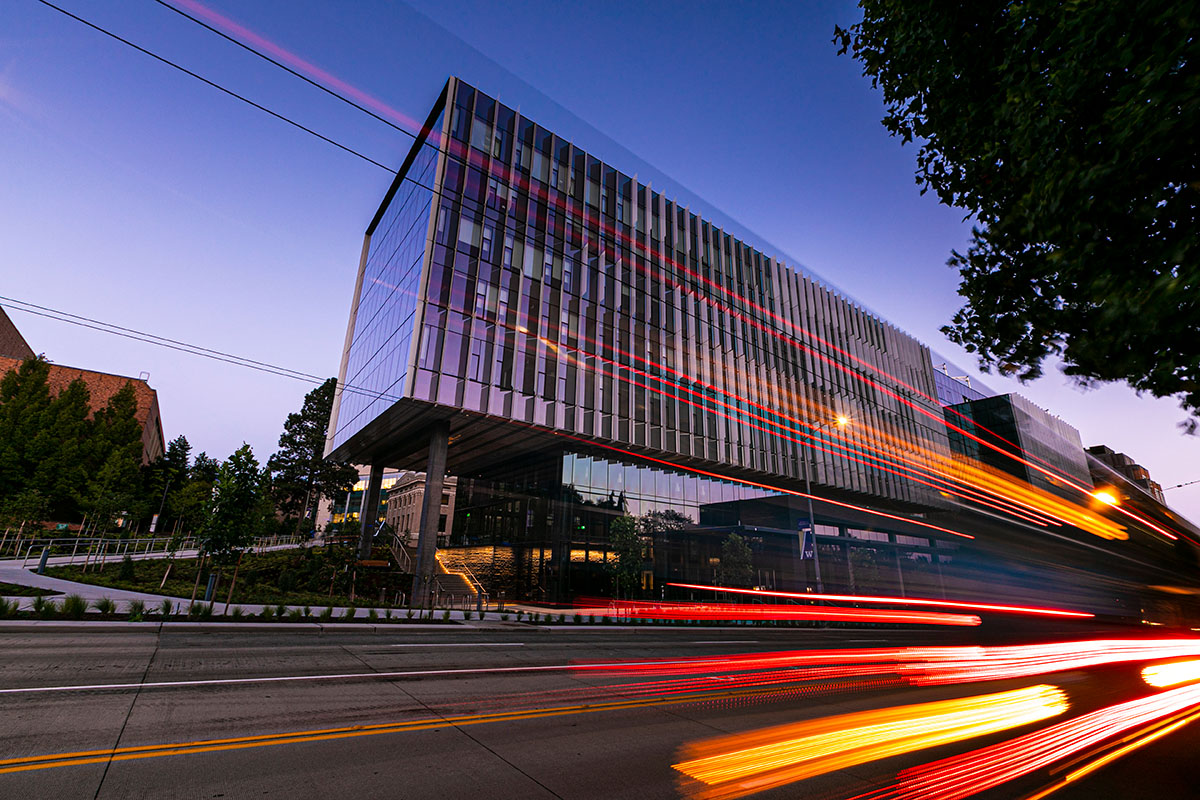 Bring together top UW and global talent already working on complex, inter-related public health challenges, and create more opportunities for collaboration. That's the vision behind the newly completed Hans Rosling Center for Population Health on the UW campus. "The Hans Rosling Center is a physical home and creative hub for researchers, educators and practitioners focused on urgent health issues around the globe — designed to accelerate and amplify the impact of collective public health efforts," said Hilary Godwin, dean of the UW School of Public Health.
Built with a leadership gift from the Bill & Melinda Gates Foundation and funding from Washington state and the UW, the center is named for the late Hans Rosling, a Swedish physician and educator with decades of public health experience in under-served countries. Rosling was a longtime colleague and friend of Bill and Melinda Gates.
The 300,000-sq. ft Rosling Center features an open floor plan and lots of natural light. Diverse art installations throughout the building honor the connections between cultures, the natural world and humanity.
The Center houses:
Portions of the UW School of Public Health, including the Department of Global Health
Institute for Health Metrics & Evaluation (IHME)
Offices of the Population Health Initiative
---
For more information, visit: washington.edu/populationhealth/hans-rosling-center