New SPH fundraising campaign invests in students shaping the future of public health
WRITTEN BY MEREDITH BAILEY

The COVID-19 pandemic, systemic racism, economic recession, unprecedented wildfires and storms — these crises have upended our lives in ways that are both immediate and long lasting. But they have also delivered a powerful lesson: a key to creating healthy, sustainable communities the world over is investing in a well-trained public health workforce.
The UW School of Public Health is at the forefront of this mission — educating future professionals who can address the myriad problems facing us, from health disparities to opioid addiction to climate-change fueled natural disasters. To coincide with its 50th Anniversary, the School has launched its Campaign for Students, an initiative to ensure that resources are available to support future public health leaders who reflect the communities they serve, as they progress through their studies and pursue their passions.
Lifting the financial burden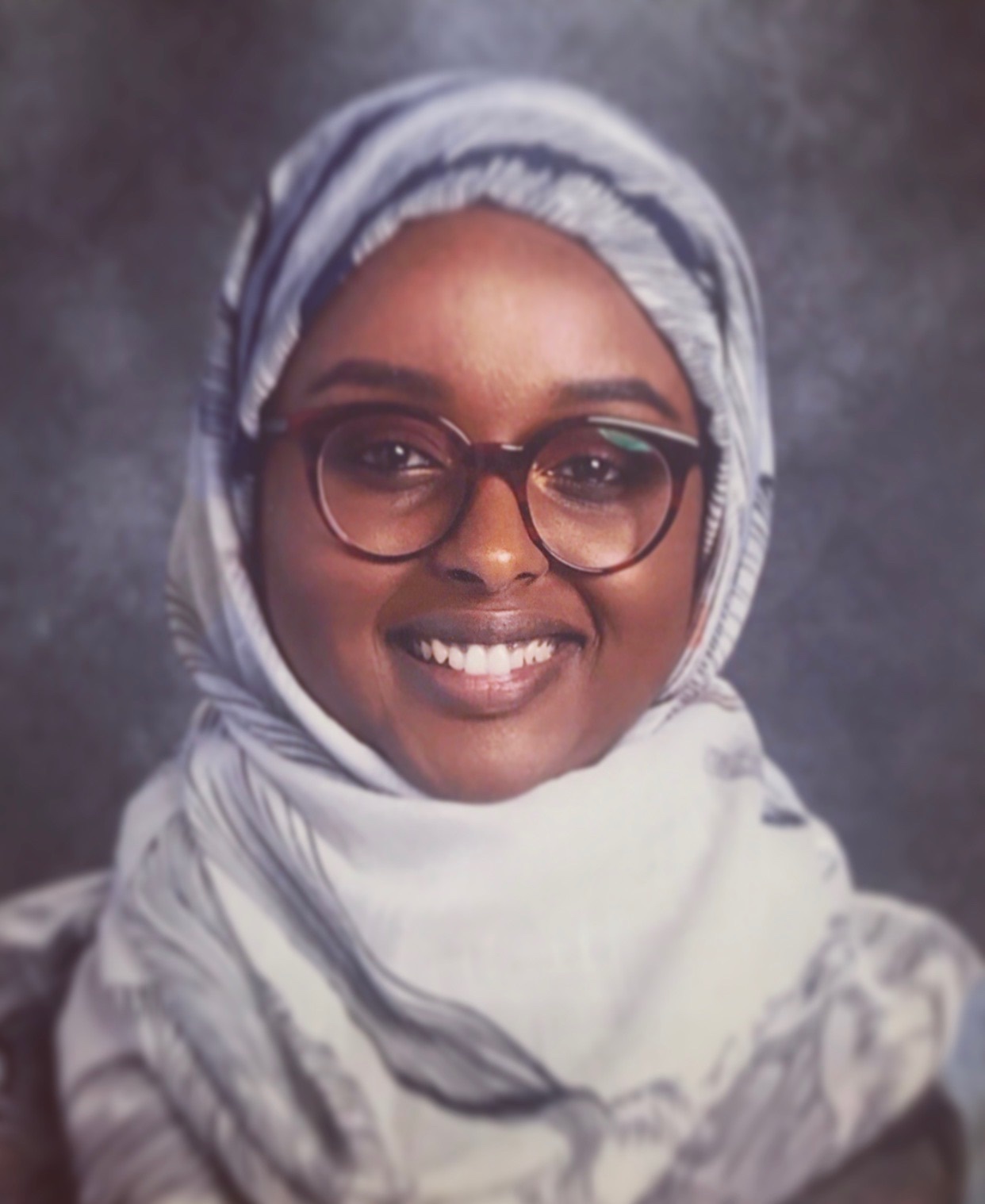 The School routinely attracts top talent, students like Sumaya Mohamed, who is interested in global health in the context of the global diaspora. Since her teenage years, she has been volunteering with organizations in South King County, Wash., that help East African refugees and immigrants live sustainable, successful lives.
Mohamed brings an important lens and lived experience to her work that make her uniquely poised to lift up and leverage the strengths of these communities. Born in a refugee camp in Iffo, Kenya, Mohamed and her family relocated to Auburn, about 28 miles south of Seattle, when she was five years old. "My parents didn't speak English, and the systems refugees and immigrants have to navigate are really complicated," she says. "Those experiences pushed me to focus on social justice and global health."
The UW School of Public Health was an ideal place for Mohamed to pursue a master's degree in global health because of its high caliber program and proximity to numerous global health organizations. But there was one big obstacle: the cost. The School loses outstanding student candidates to other universities due to a lack of funding, a problem compounded by the high cost of living in the Puget Sound region. A priority of the SPH Campaign for Students is to increase funding for scholarships and fellowships, awards that can make higher education more attainable.
Tuition funding made all the difference for Mohamed, the first person in her family to attend college and enroll in graduate school. She is a recipient of the Endowed Fellowship for Global Health Excellence, Equity and Impact. "It lifted a brick house off my shoulders," she says. "I can focus on my studies instead of worrying about how I'm going to pay for everything."
This funding allowed Mohamed to continue her work with Mama AMAAN (Somali for "safe motherhood"), a project that explores the effectiveness of a community-developed and run program of pre- and postnatal care services among South King County's Somali immigrants and refugees. As an MPH student, she also assisted with research in Malawi to understand the cultural acceptability and feasibility of a minimally invasive tissue sampling approach that can be used to understand cause of death among children.
Facilitating collaboration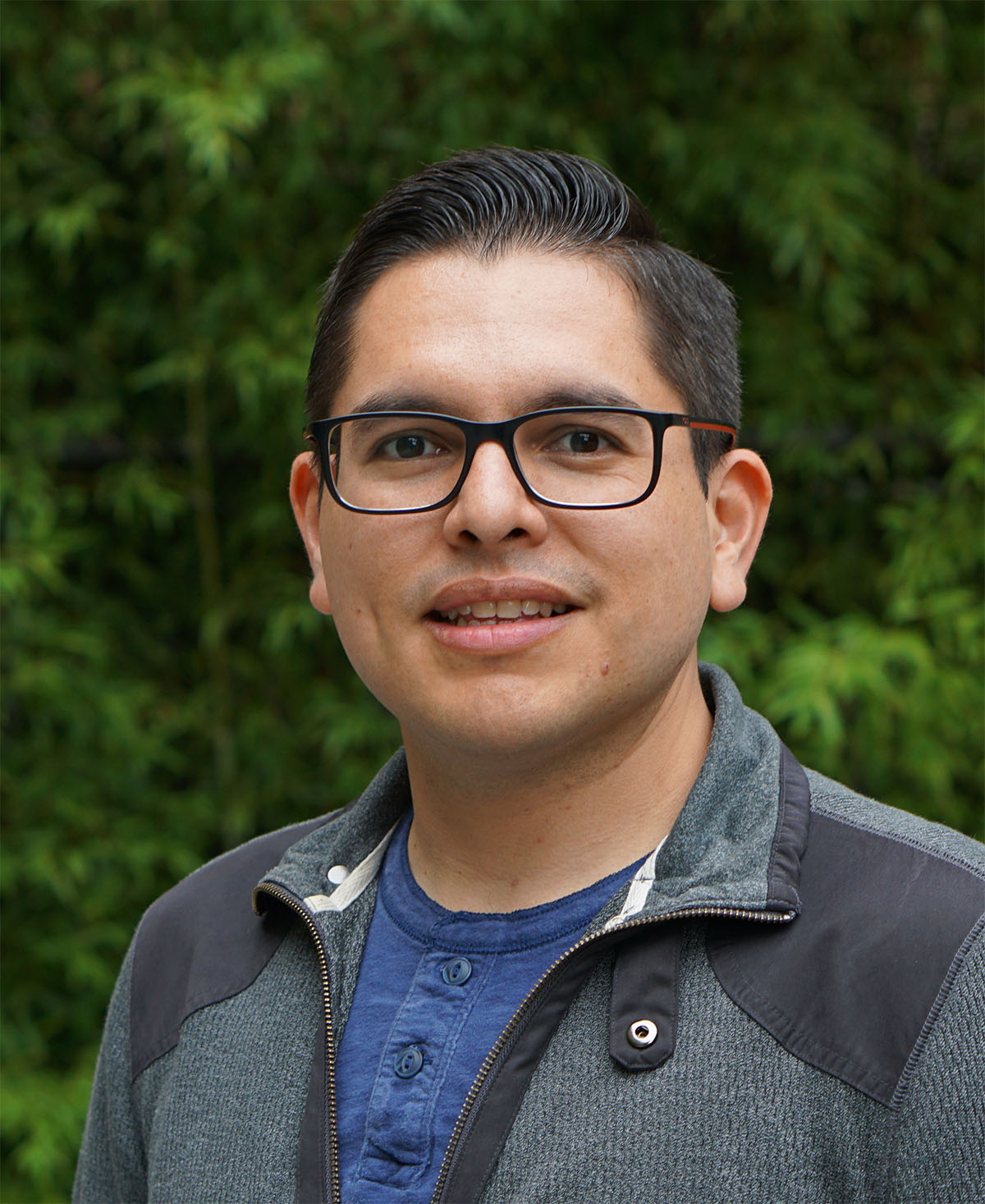 Financial support alleviates stress for students, and it can also make it possible for them to engage in interdisciplinary training and collaborations that are essential to tackling complex public health problems. Antonio Olivas-Martinez, a physician, is pursuing a PhD in biostatistics to bring his two passions, mathematics and medicine, closer together.
During his internal medicine residency at a prominent research hospital in Mexico City, Olivas-Martinez noticed that many medical professionals lacked literacy in health statistics. "My colleagues would ask me to help them analyze data," says Olivas-Martinez, who has an undergraduate degree in mathematics. "But statistics is its own language — knowing how to correctly interpret research is important for helping patients make informed decisions."
At the UW School of Public Health, Olivas-Martinez, a Pat Wahl Endowed Fellow in Biostatistics, has focused on team-based, interdisciplinary work. He has collaborated with students of various public health disciplines to develop a proposal for a clinical trial. He has also participated in multiple research projects where he examines clinical data to improve the treatment of diseases such as breast cancer and COVID-19.
Facilities that promote interaction and intellectual exchange often catalyze partnerships among students and between students and faculty. These types of collaborations will be greatly enhanced by the Health Sciences Education Building and Gilbert S. Omenn, MD, PhD and Martha A. Darling Environmental Health Research Laboratories, two new spaces that will increase the synergy between public health students and those from other health professions.
Olivas-Martinez plans to continue the synergistic nature of his studies upon graduation through teaching and conducting research. "One of the things I love about the field of biostatistics is that it involves collaborations with everyone — that's how we make progress," he says.
Supporting students to follow their passions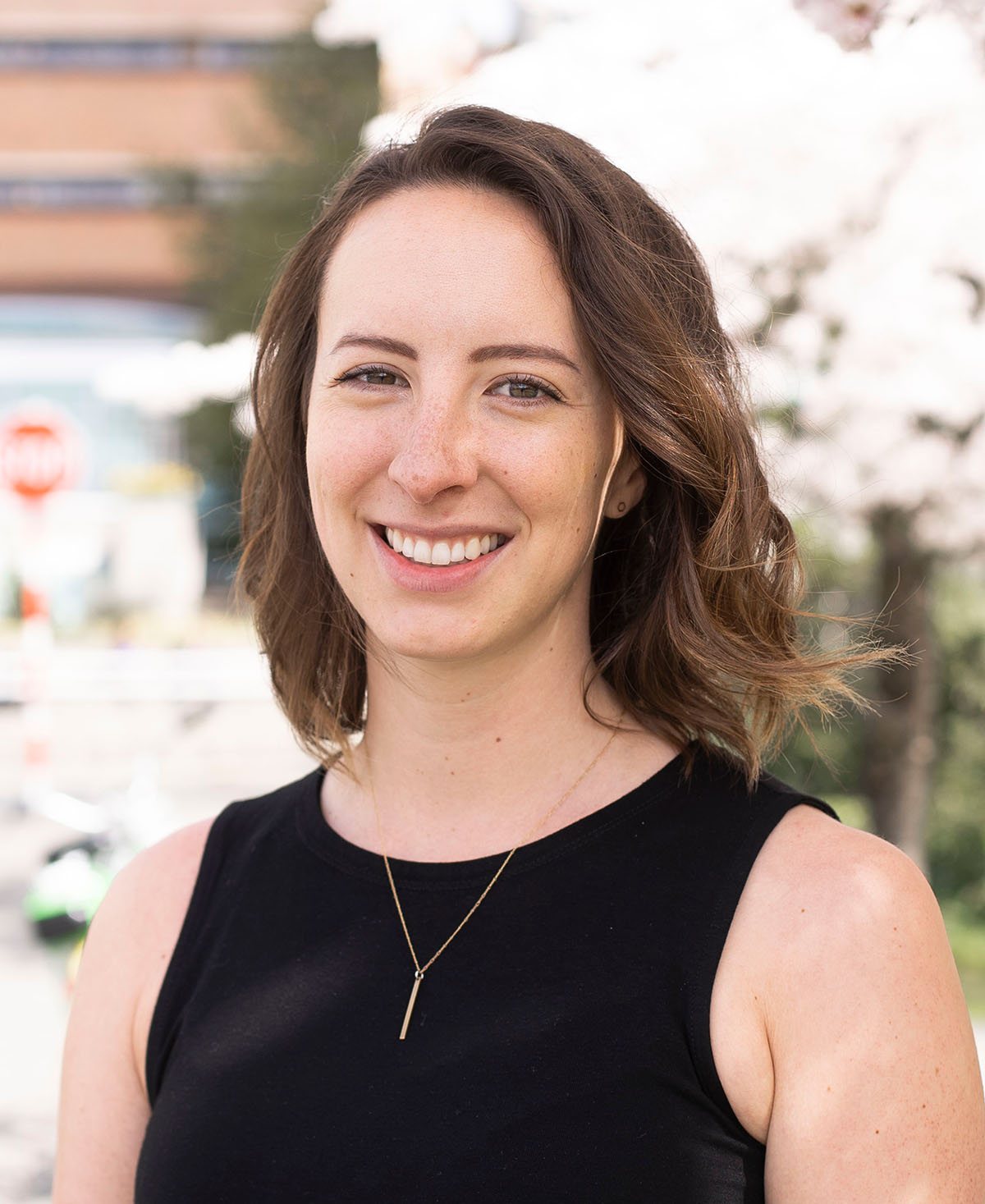 When students have access to financial support, it doesn't just increase their opportunities for collaboration and learning — it demonstrates that they matter. "My awards made me feel like a valued part of the UW community," says Martell Hesketh, MPH '20.
A graduate of the Community-Oriented Public Health Practice (COPHP) program, Hesketh was a recipient of the Rattlinggourd Endowed Scholarship & Fellowship and the Health Services Excellence, Equity and Distinction Award. Now, Hesketh works as a program evaluator at the Urban Indian Health Institute, a tribal epidemiology center that conducts research and supports Urban Indian Health programs across the U.S.
Hesketh's relationship with the Urban Indian Health Institute began during graduate school; the institute served as the site of her summer internship and capstone project. Experiential learning opportunities like these, which allow students to apply their skills and knowledge in real-world settings, are an essential part of education at the UW School of Public Health. Support from donors helps to ensure that students are able to choose sites that match their passions, where they can make the greatest difference, regardless of whether the host organization has funding to hire them.
The Campaign for Students will support a number of experiential programming enhancements, such as infrastructure development, increased staffing and stipends for graduate practicums. Other program-related campaign priorities include the establishment of a student emergency fund and expansion of the student mentoring program.
Hesketh's field-based learning experiences translated into a full-time job upon graduation. They also positioned her to tackle complex public health issues, such as how to reframe what constitutes "data," and to train others in Indigenous approaches to evaluation, an area she is deeply passionate about.
She says, "Instead of relying only on statistics to determine the success of a program, Indigenous evaluation is about honoring traditional ways of knowing, like storytelling, and collecting information that's actually meaningful to the community."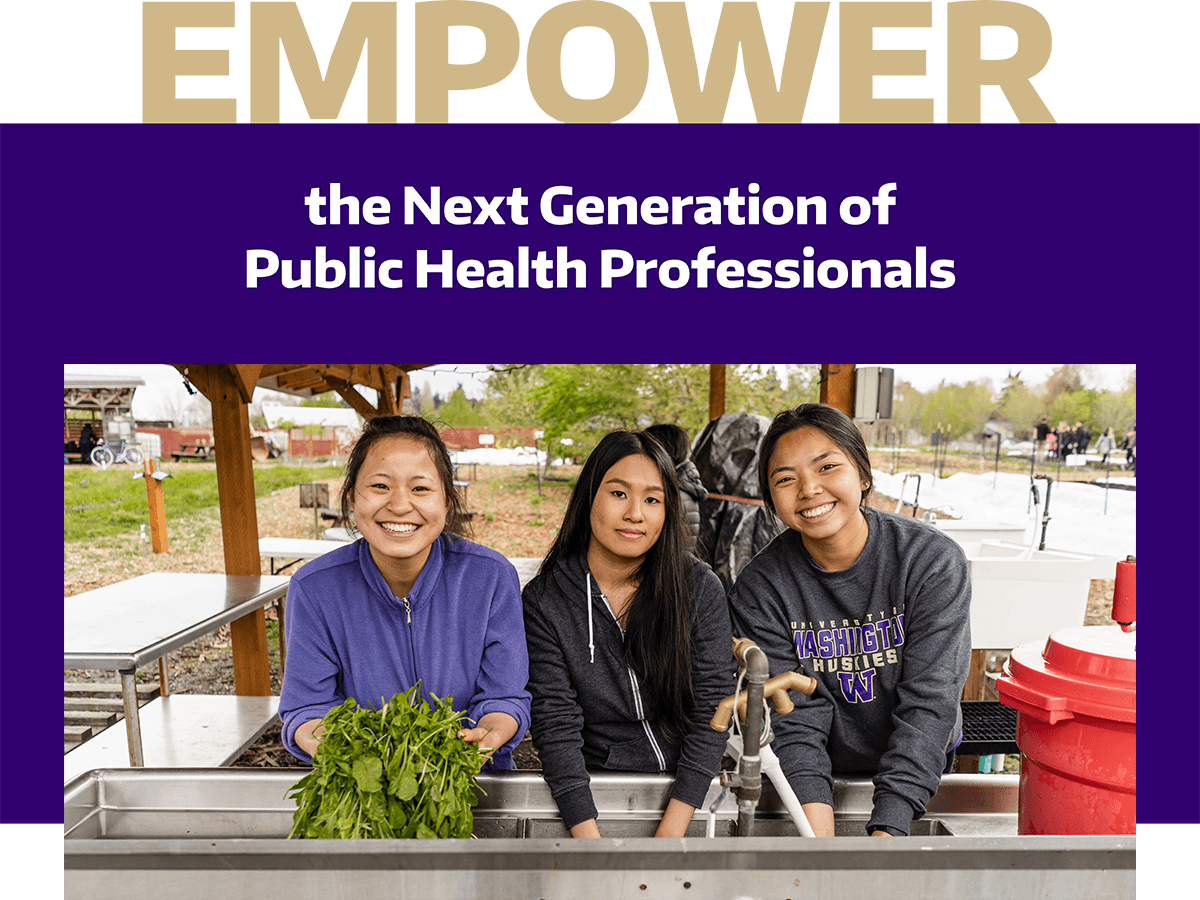 A call to action
Our ability to meet the public health challenges of the future is critically dependent on our ability to recruit and support students who share the lived experiences of the communities that we serve. This support not only makes the difference between whether students can afford our programs, it also gives them the flexibility to work on complex, interdisciplinary research problems and provides the freedom from financial burden to pursue their passions.
We need your help creating a future that is centered on equity. We hope that you will join us as a donor to the SPH Campaign for Students.
---
For more information about the SPH Campaign for Students, please contact Megan Ingram, associate dean for advancement at the UW School of Public Health, at mkingram@uw.edu or 206-616-7197.