WRITTEN BY ALLEGRA ABRAMO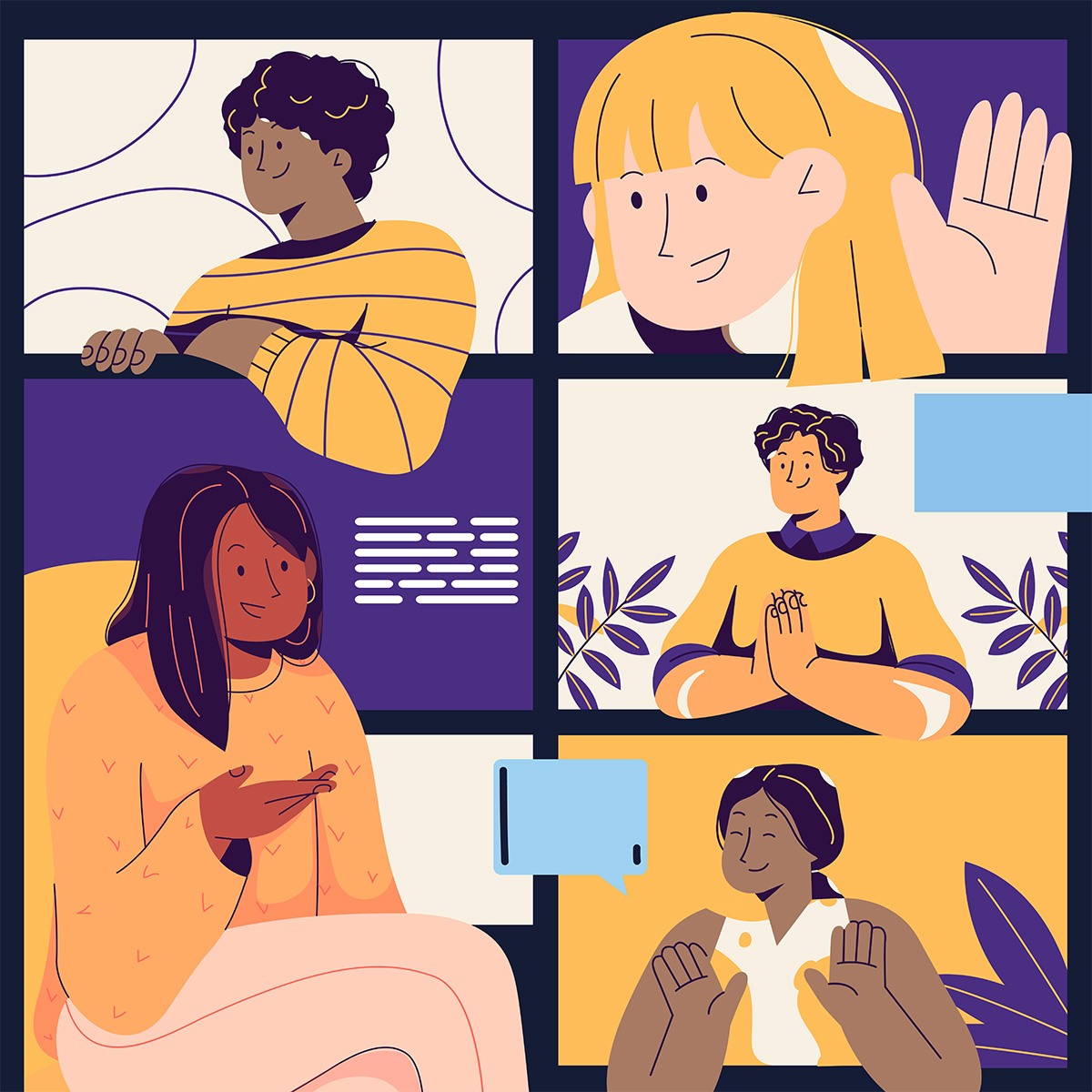 As Washington became the first state in the nation to identify an outbreak of the novel coronavirus, faculty in the UW School of Public Health quickly grasped that life was about to change.
"We were ramping up, knowing that we were going to need to shift to online teaching at the end of winter quarter 2020," said Sara Mackenzie, director of the Public Health-Global Health Major at that time.
And then, within two days, the University of Washington became one of the first in the country to make the switch to remote instruction. Few of the core Public Health–Global Health faculty members had online teaching experience, and most had never set up a Zoom meeting. They had a lot to learn, Mackenzie said, but also a lot of support from the School and University.
"I'm just blown away by the faculty, staff and students, and how they've risen to the occasion," said Mackenzie, who is currently on leave to assist with COVID-19 response at the U.S. Department of Labor Job Corps.
The transition was not without hiccups, from dropped connections to security lapses. But it also sparked creative adaptations and efforts to strengthen teaching that faculty and students say will continue to influence higher education long after in-person classes resume.
Building a virtual community
How do you build community when you can't meet face to face? That was a key challenge confronting faculty as they planned for this new way of teaching.
One answer for Public Health–Global Health was to require students to log on to classes at their scheduled times. "The evidence suggests that, in times of uncertainty, having opportunities to come together and connect can really be meaningful and important," Mackenzie said.
That meant faculty couldn't just lecture, she said. They had to be intentional about finding ways for students to contribute to the conversation.
Instructors, for example, had students drop ideas into the chat box and asked them to quickly answer questions via online polls, providing immediate feedback on how well they grasped a concept. Small-group discussions took place in virtual breakout rooms, with one important difference from the classroom — instructors couldn't walk around the room to check in and answer questions. As a result, faculty learned they must provide clear, written guidance students can refer to during breakout conversations.
Some of those tools enhanced participation, said Stephanie Farquhar, the School's acting associate dean for education from January 2020 to June 2020. "There's something about having the safety of that physical barrier of being online," said Farquhar, who is also a clinical professor of health services and environmental and occupational health services. "I feel like more students were asking questions and participating."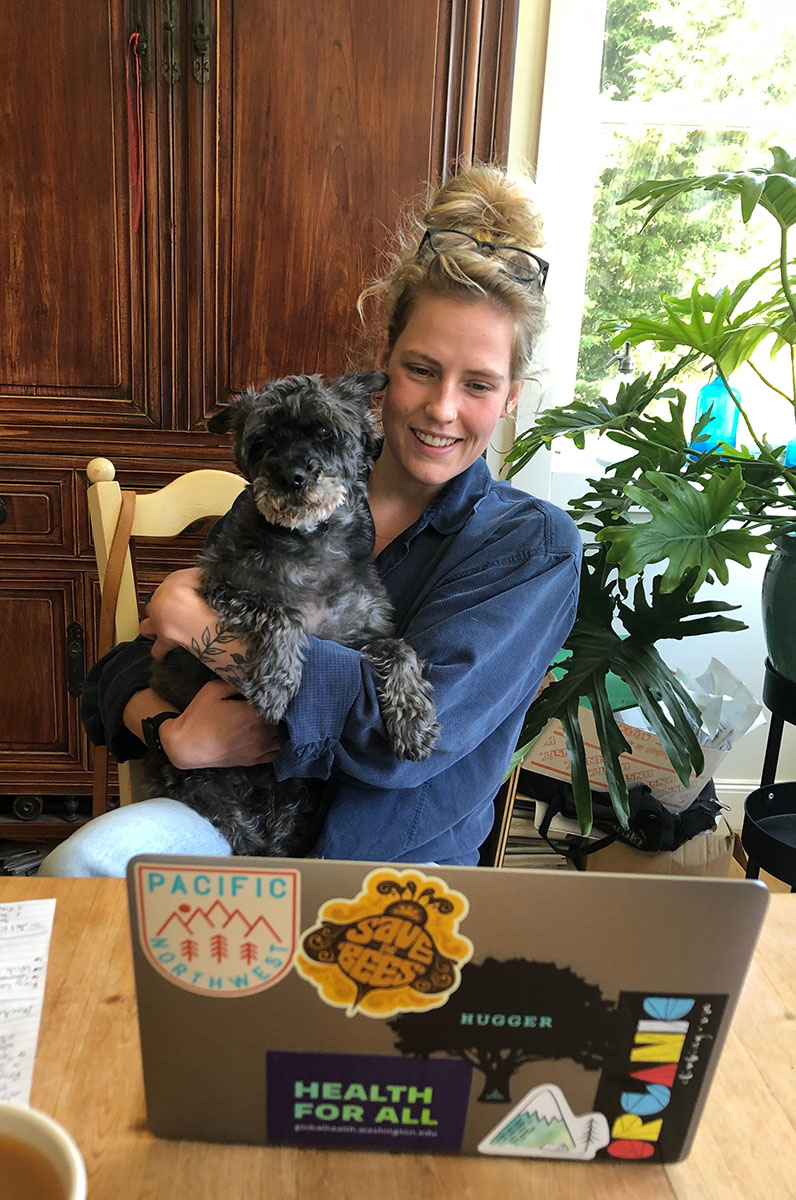 Online teaching also required instructors to focus on the most essential material. They simply could not cover as much in an online setting, though it's unclear why that's the case. It might take longer to "be really clear and share information in this format," Farquhar said, and for students to get settled into breakout rooms or to switch between Zoom screens.
"If you have to get rid of two-thirds of content that you already thought was critical," Mackenzie said, "you really have to step back and think, 'What is it I'm trying to do? And how do I do it in a way that students are actively engaged?'"
For Sarah Sutton, who was a second-year MPH student in health services and a teaching assistant for Public Health–Global Health, online teaching was "exciting and challenging." It was also nerve-wracking, she said, because you're learning as you go. "To be honest, having technical issues at the beginning of class was enough to throw me off for the rest of class," Sutton said.
Many instructors expressed similar frustrations, said Farquhar. They supported each other through weekly meetings and observed each other's classes to learn how Zoom's features were being used.
Challenges remained, but some former skeptics were converts to online instruction.
"I never thought I would say this," Mackenzie said, "but I'm actually loving the online environment."
Transitions to online learning
Not all students were as enthusiastic. It was "more of a bummer on the student side," Sutton said of her experience as a graduate student in her final quarter. "It's sad not to see your friends and peers."
That echoes what Farquhar heard when she polled her students, all graduating seniors. Many seemed disappointed to miss out on the in-person experience.
For Paloma Silva, who was a senior Public Health–Global Health major, the experience was mixed. She liked being able to show up for her 8:30 a.m. class in pajamas but also found it harder to stay focused. While more comfortable answering professors' questions in the chat box than speaking up in class, Silva found breakout discussions could be "awkward" because students didn't know each other.
Although Silva preferred in-class lectures, she appreciated her professors' efforts to retool their classes for online learning. "Their quick adjustments and constant request for class feedback told me that they really cared and strived to make the online learning environment as enriching as possible," said Silva.
Early on, Silva missed a week of class because she didn't have an internet connection. Relying on her cell phone as a wi-fi hot spot made it unaffordable. Silva was able to get an emergency grant from the School to help with the bill until she could get internet service set up at home. Other students who needed a computer have been able to borrow one from the University.
Despite the challenges, students made a "phenomenal effort" to be present, Mackenzie said. Students live across the country and the world, in time zones up to 15 hours away. Yet most managed to log in at class time, and instructors accommodated those who could not.
At the same time, security was a challenge. There were several instances of Zoom-bombing, where an unauthorized person gains access to a class and shows vulgar or inappropriate images. In one case, said Farquhar, a student was threatened. Such incidents decreased as the University and Zoom took steps to improve security, she said.
But there's one kind of Zoom-bombing that should be encouraged, according to Sutton: Let students bring their pets on camera. "That's a way to bring a little humor into it," she said, "and also acknowledge the situation that people are in right now."
Disruptions spur change, success
As both students and instructors realize they can be successful in an online environment, online course offerings are likely to expand. "It's making me consider things that I never thought about before," Mackenzie said.
While it's harder to do active, cohort-based learning online, she's realizing that it's not impossible. Perhaps, she mused, one of the three Public Health–Global Health cohorts could be offered online in the future.
Even service learning can be done remotely, the program discovered. After initially planning to scrap the community service requirement, faculty worked with partners to develop projects that more than 100 students could do remotely.
"Sometimes," Mackenzie said, "it takes these big disruptions to force us to change."