Online MPH Program helps professionals tackle rural health inequities
WRITTEN BY EMELINE COKELET MENEKEN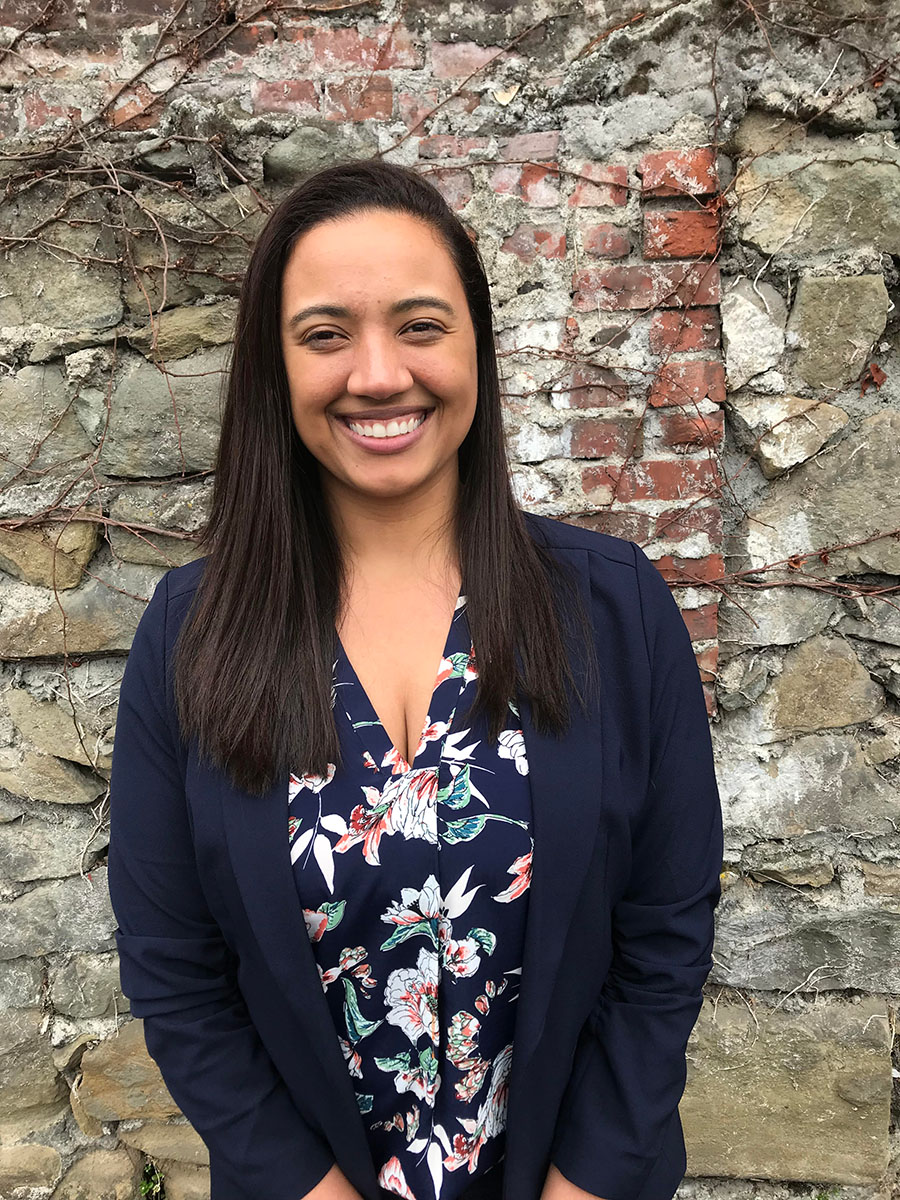 When Leah Wainman sought a way to translate community conversations about mental health needs into data that could inform health care policy, she found the solution in her online classroom.
A community engagement coordinator at the time for a North Puget Sound nonprofit, Wainman was also enrolled in the UW School of Public Health's Online Master of Public Health (MPH) Program. During her workday she documented people's experiences with depression in rural counties to better link behavioral and physical health services; in her coursework she was learning about health data analysis — and found she could apply those tools directly to her job in real time.
That's exactly the kind of value the School aims to provide with the Online MPH Program.
"Students can take what they learn in their classes back to their workplace every day," says Professor Jeff Harris, chair of the School's Department of Health Services and an Online MPH Program faculty member. "It's not just theoretical."
The program is designed for working professionals who want to grow their foundational knowledge and skills to improve health in their communities. Increasingly, the program focuses on training health leaders and practitioners to address inequities in Washington state's rural and tribal communities.
The COVID-19 pandemic has brought attention to stark health disparities between rural and urban communities. "We know there's a need to address these disparities, and the best way to do that is to train the workforce from those communities," says Miruna Petrescu-Prahova, director of the Online MPH Program. The Pacific Northwest's rural communities also lack data and infrastructure needed to tackle obesity, diabetes, tobacco use, mental health, violence and injury, and oral health, according to a 2019 study led by the School.
Wainman, who earned her MPH in 2019, found that the data analysis skills she learned through the program were invaluable for ensuring community members' lived experiences informed policy development. Now an epidemiologist for Washington state's Island County Public Health and a member of the Governor's Interagency Council on Health Disparities, she emphasizes collecting and reporting health data disaggregated by race and ethnicity to better identify and make progress on health challenges facing people of color on Whidbey and Camano islands.
"In rural communities," says Wainman, "marginalized populations are just that — they're marginalized. They're not necessarily out there and seen. … If you don't see somebody, you don't count them."
By the numbers
1980 founded
700+ alumni
92% of graduates surveyed reported the program advanced their careers
This approach to illuminating the needs of underserved communities has stayed with alumna Donalda Dodson since she completed the MPH program in 1985. As the executive director of Oregon Child Development Coalition in Wilsonville, Ore., Dodson and her team support the families of migrant and seasonal workers to address diabetes, child nutrition, infant safe sleep, and other health challenges unique to their largely transient populations.
Dodson says the MPH program helped her develop the mindset and confidence to approach health issues from a new perspective and tackle them more effectively.
"One of our instructors said, 'You're not always going to be able to articulate how what you're learning now will impact what you're doing,'" Dodson recalls. "'But you will be able to notice if you're doing it differently.'"
The 18-month program draws students who are at various stages in their careers. Through weekly online classes, independent and group coursework, a practicum, and a capstone project or thesis, students learn cutting-edge tools and approaches to understand and address health issues facing their communities. Public health practitioners who teach the courses bring their varied field experiences into the classroom, while students enhance the conversation through their own expertise and stories.
Since its start in 1980 as the Extended MPH Degree, the program has graduated more than 700 students. Many, like alumna Vickie Ybarra, now lead public health programs, agencies and nonprofits.
Ybarra enrolled in the MPH program in the 1990s while working to expand prenatal care for migrant women and families in the Yakima Valley.
"I knew I needed more skills and training to best meet the opportunity of creating a more robust health care safety net for those in greatest need," she says.
The program helped her to assess the causes and consequences of Yakima County's population transformation at the time to majority Hispanic births and then majority Hispanic children entering schools as immigrant families arrived in the valley. That experience, she says, strengthened her commitment to make lives better for children and families furthest from opportunity and set her on a policy leadership path. She now oversees the Office of Innovation, Alignment, and Accountability for the Washington Department of Children, Youth, and Families.
Today, the Online MPH Program is undergoing its own transformation with the launch of the "Online MPH 2.0" in Fall 2021. The revamped program will include a restructured curriculum, an enhanced online learning environment, courses that more closely align with the needs of the public health workforce, and a Spring quarter cohort in addition to its Autumn quarter cohort. As the program expands, students are being recruited from rural and tribal communities to build capacity for improving health equity across Washington state, Petrescu-Prahova says.
By preparing a workforce to effectively tackle challenges among the most marginalized populations, the Online MPH Program is positioning the state's smallest communities for better health today and tomorrow.
Program highlights
Full-time, 18 month, six-quarter program
Two entry dates – autumn and spring quarters
Classes meet mostly online, with three on-campus sessions
Working professionals earn an advanced degree in public health while continuing their careers
Students take on leadership roles tackling public health challenges and promoting health equity and social justice