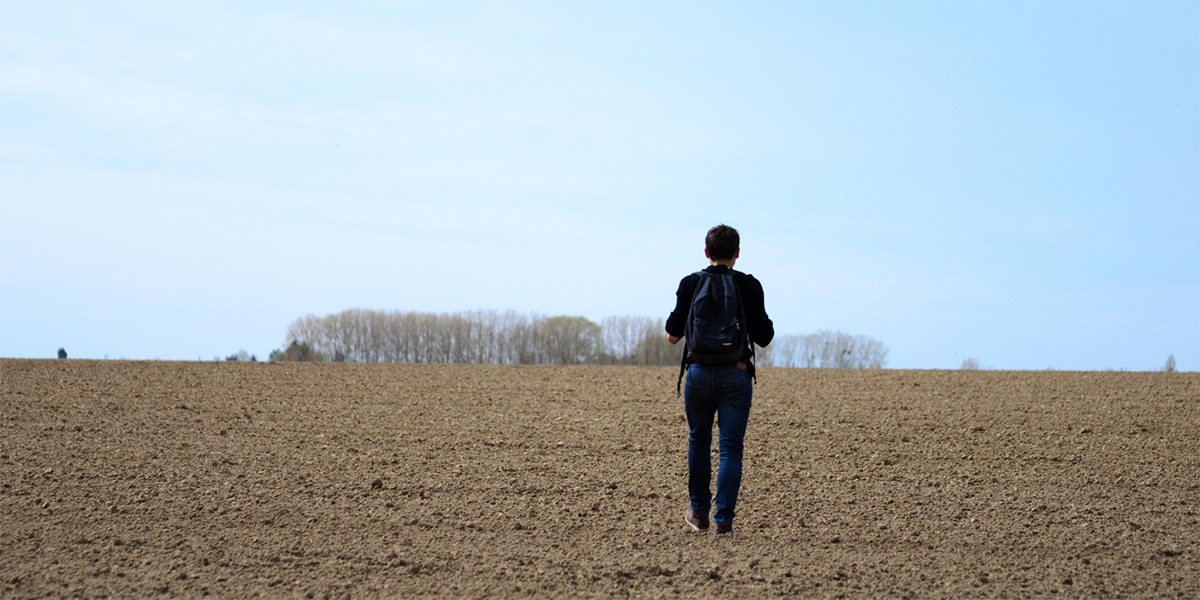 UW among first to receive CDC gun safety research funds in more than two decades
The UW has received a three-year, $1.5 million grant from the Centers for Disease Control and Prevention (CDC) to conduct critical firearm research among youth living in rural communities – one of the first CDC grants of its kind to be awarded in decades.
Firearm-related injuries are the second leading cause of death among adolescents, and every day approximately 100 people in the U.S. die from these injuries. Yet for more than 20 years, the CDC did not fund firearm research due to the passage of a 1996 amendment that prohibited them from using funds to advocate for gun control. Following an act of Congress that clarified the meaning of the amendment, this financial freeze came to an end in September 2020 when the CDC awarded more than $7.8 million to 16 research groups — including the UW and its partners — who are seeking to better understand and prevent firearm violence.
"This is a historic development and consequential milestone for the field of public health in general, and the science of violence and injury prevention in particular," said Ali Rowhani-Rahbar, associate professor of epidemiology, who leads the study.
Rowhani-Rahbar and his research team will examine youth handgun carrying in rural areas because these communities have high levels of firearm access and mortality, yet have been historically both under-researched and underserved. This study will use existing data and collect new data from rural adolescents to improve understanding of the cultural context, scope, risks, attitudes and patterns associated with handgun carrying. Researchers will also test the effectiveness of a community program that promotes healthy youth development.
"The goal of this project is to fill this knowledge gap and provide actionable evidence for informing strategies that can prevent firearm-related injury and promote safety among adolescents in rural communities," said Rowhani-Rahbar.
Partners collaborating on this study include the UW Social Development Research Group, Harborview Injury Prevention and Research Center, Washington State University, Arizona State University and Seattle Children's Research Institute.
---
UW-led network to confront emerging pandemic viruses
An international group of researchers — led by faculty from the UW Schools of Public Health and Medicine — have formed the United World Antiviral Research Network (UWARN) to combat emerging viral pandemics.
This network was established through a five-year, $8.75 million grant from the Centers for Research in Emerging Infectious Diseases at the National Institutes of Health. UWARN's timely goals include tracking emerging viral infectious diseases, developing urgently needed diagnostics and therapeutics, and expanding knowledge of viral immune responses — key to vaccine development.
UWARN is being led by four UW faculty members: Judith Wasserheit, professor and chair of global health and professor of epidemiology at the UW School of Public Health; Peter Rabinowitz, professor of environmental and occupational health sciences and of global health at the UW School of Public Health; and Wesley C. Van Voorhis and Michael Gale, Jr., professors of medicine at the UW School of Medicine.
In addition to the University of Washington, UWARN encompasses researchers from Fred Hutchinson Cancer Research Center, Rockefeller University and five partner laboratories in Brazil, Senegal, South Africa, Pakistan and Taiwan.
---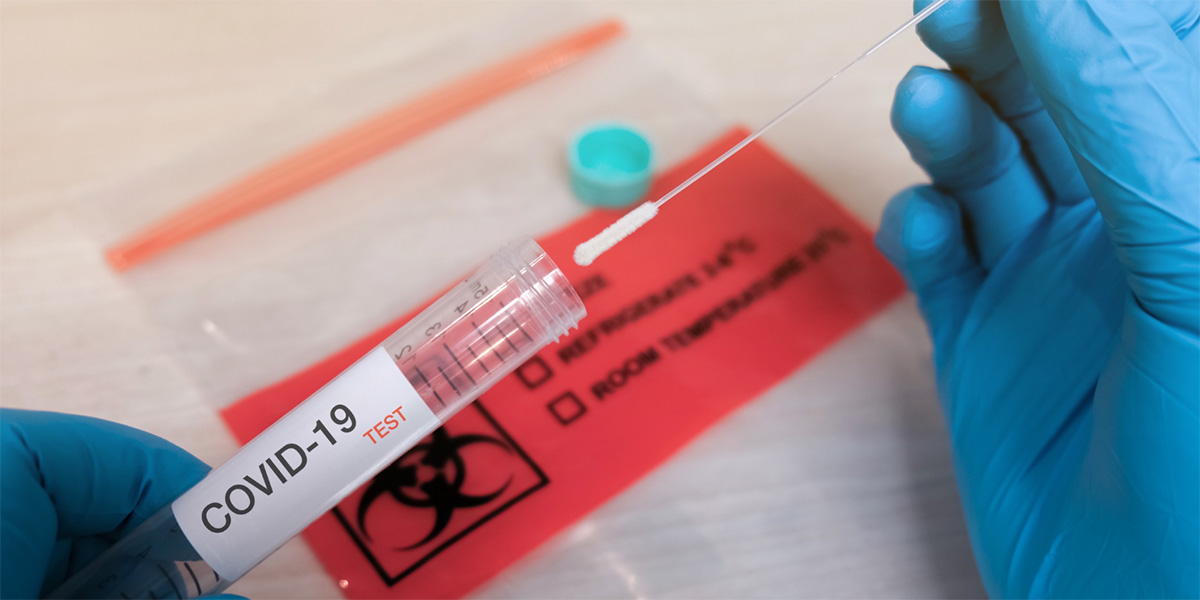 Patients get green light to self-swab for COVID-19
Swab samples self-collected by patients are just as effective in identifying infections of the novel cornonavirus as samples collected by clinicians, according to a March 2020 study co-authored by Gerard Cangelosi, professor of environmental and occupational health sciences.
The study found that tests using self-collected swab samples accurately detected COVID-19 in more than 90% of positive patients, which is consistent with the rate of clinician-collected samples. Based on this research, the U.S. Food and Drug Administration has already updated its guidance, allowing patients nationwide to self-swab for COVID-19.
"Nasal swabs are extremely easy for anyone to self-collect, in any setting. So it's an excellent way to expand screening while reducing worker exposure," Cangelosi said. In addition to protecting frontline health care personnel, this form of testing also preserves personal protective equipment, such as face masks, gowns and gloves, and enhances COVID-19 testing efficiency.
Led by United Health Group Research & Development and OptumCare – one of the largest health care systems in the U.S. – the study included nearly 500 patients at OptumCare facilities in Washington state.
---
HIV prevention injection nearly twice as effective as standard pill
A new HIV prevention treatment called cabotegravir (CAB LA) proved 89% more effective than the current standard of care in a clinical trial —so effective that the study was halted early.
"It still amazes me how strong an effect we saw and that the study stopped at such an early interim analysis," said the study's lead statistician Jim Hughes, a professor of biostatistics with the UW School of Public Health. "This is truly a once-in-a-lifetime event!"
Both CAB LA and the standard pill Truvada are highly effective pre-exposure prophylaxis (PrEP) treatments. However, people on Truvada must remember to take a daily pill, while CAB LA is administered by injection every two months, making it an appealing alternative option.
To test CAB LA's effectiveness, the study enrolled more than 3,000 women in seven countries in sub-Saharan Africa. Each woman received either CAB LA and a placebo pill or Truvada and a placebo injection. While new HIV infection rates were extremely low for both groups, they were significantly lower for those receiving CAB LA.
CAB LA is now available to all participants in the study, which was run by the HIV Prevention Trials Network. Final analysis and regulatory approval are needed before it becomes widely available. At that point, Hughes predicts that CAB LA could contribute to major reductions in new HIV infection rates.
---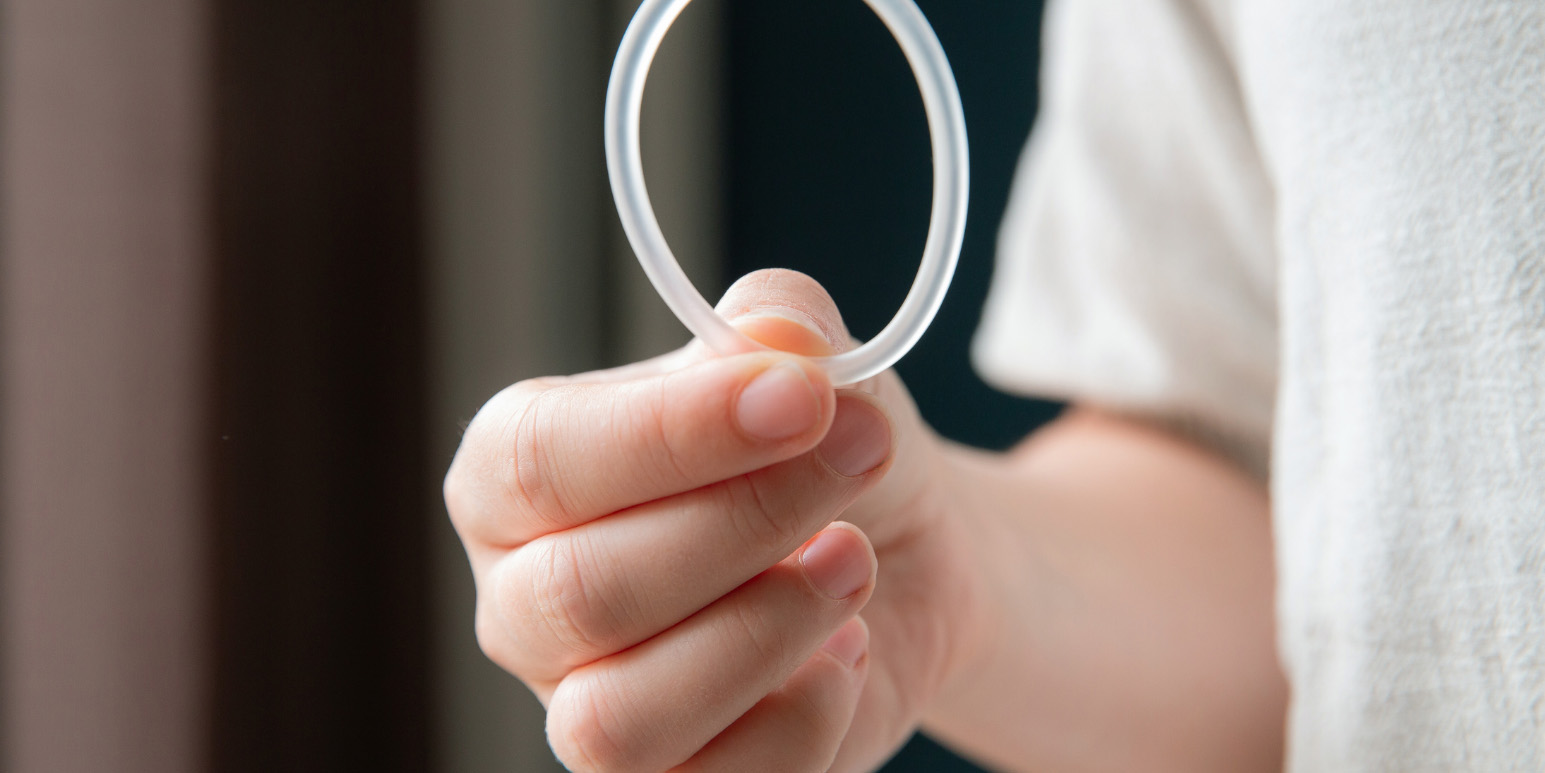 Positive review of dapivirine ring presents new milestone for women's HIV prevention
Women in sub-Saharan Africa face persistently high rates of HIV infection. However, a monthly vaginal ring is one step closer to becoming a tool they can use to protect themselves.
The ring, which women can insert and replace on their own, slowly releases an antiretroviral drug called dapivirine into the vagina.
After 16 years of research and development, the ring received a positive scientific review from the European Medicines Agency (EMA) for use in women, ages 18 and older, who live in low- and middle-income countries. A team of investigators from all over the world — including the UW School of Public Health — conducted research that was submitted to the EMA as part of the ring's review process. If approved by African authorities, the ring would be the first biomedical prevention method specifically for cisgender women (women whose gender identity matches their sex assigned at birth) and the first long-acting prevention method.
"This is a critical step toward providing women with an HIV prevention tool that is discreet and fully under their control," said Jennifer Balkus, assistant professor of epidemiology at the UW School of Public Health.
---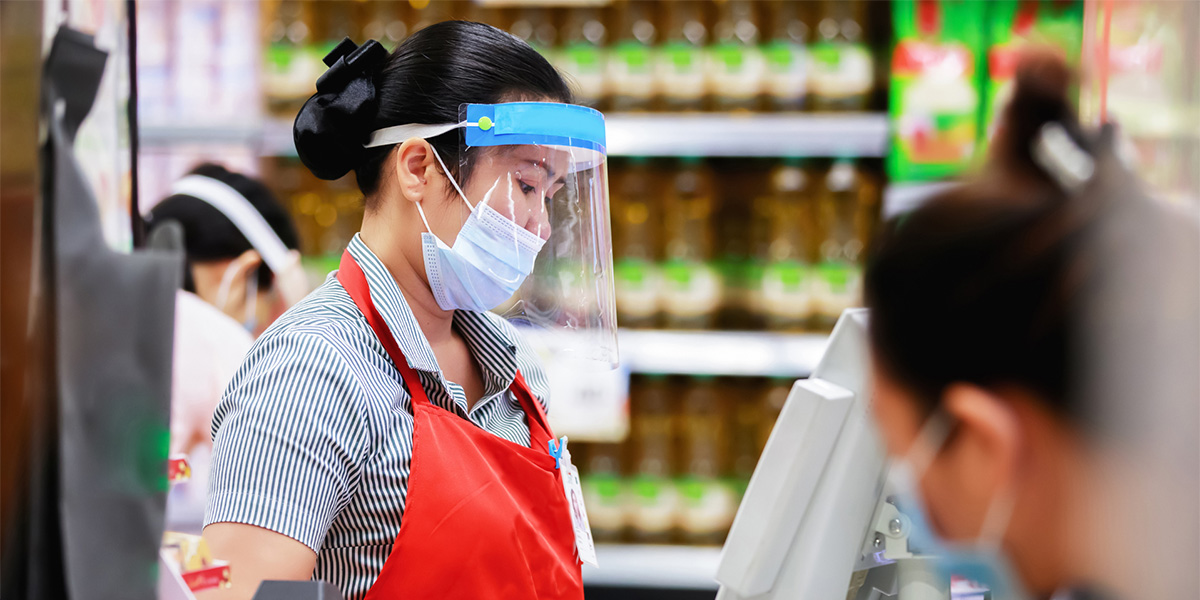 Women, workers of color filling most 'high-hazard/low reward' jobs in Washington
Women hold two-thirds of the jobs in Washington state that present high risk of exposure to COVID-19 and offer low rewards — in the form of inadequate wages and benefits — according to a report co-authored by the UW School of Public Health and South Seattle College.
The report examined data on Washington workers during the pandemic and identified 55 occupations that are both low reward and high hazard due to elevated risk of exposure to the novel cornonavirus. These occupations range from home health aides to retail salespersons to restaurant waitstaff. Roughly 900,000 people fill these 55 occupations, and 66.5% of these workers are women. These workers, 70% of whom hold jobs deemed essential during the pandemic by Gov. Jay Inslee, are also disproportionately non-white; people of color constitute 35% of workers in these low reward/high hazard jobs despite representing only 30% of Washington state's total workforce.
"We really need to ensure that there are targeted policies or regulations to help these workers, especially since we now know who they are and what occupations and industries they fall into," said Marissa Baker, assistant professor of environmental and occupational health sciences at the UW School of Public Health and co-author of the report.
In order to determine which occupations were at higher risk of exposure to COVID-19 and to make specific recommendations for workplace safety, the researchers examined several dimensions of a job, including physical proximity to others, dealings with external customers and work with a team or group, among several other factors.
Baker and her co-authors offered four key recommendations that policymakers and business leaders can adopt to support the health and financial well-being of workers: enacting airborne transmissible disease standards for workplaces, instead of relying on voluntary guidance; supporting comprehensive COVID-19 disclosure, testing and tracking; promoting and enforcing use of workplace safety committees; and ensuring workers have access to benefits, such as hazard pay and paid leave for quarantine periods.
"Even though this has been a devastating time for the American workforce, we can harness this moment and make big structural changes that can forever improve the relationship between work and health," Baker said.
---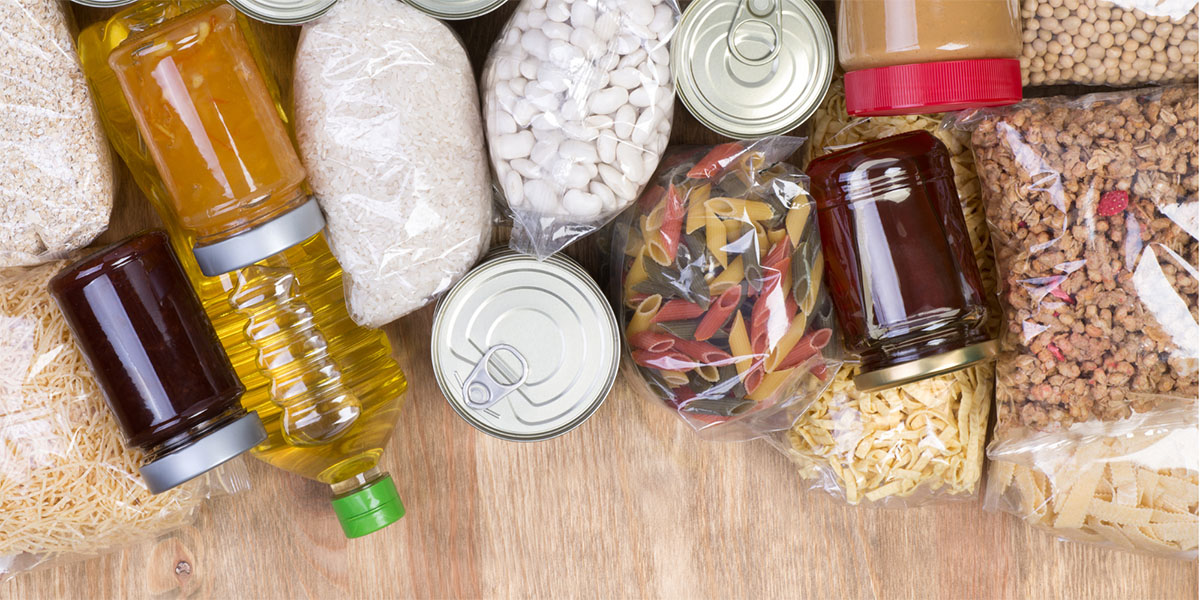 Survey uncovers critical disparities in food insecurity among King County households
An online summer survey, the Washington State Food Security Survey or WAFOOD, co-created by the University of Washington, Washington State University and Tacoma Community College, revealed substantial disparities in food insecurity among households in King County, Washington. Food insecurity is a household-level economic and social condition of limited or uncertain access to food. Researchers launched the online survey to gather data about how the COVID-19 pandemic and subsequent economic downturn have affected food access and economic security for Washington state residents.
"We know from increased demand at food banks and in food assistance programs that there has been a steep increase in food insecurity, but we don't know the details. How are needs changing?" said Jennifer Otten, associate professor of environmental and occupational health sciences at the UW School of Public Health.
The survey, which ran from June-July 2020, compiled results from 2,621 Washington state residents across 38 counties, and of those respondents, 861 lived in King County. Key findings include that 30% of households in King County were food insecure; 57% of those households had children. By analyzing survey responses using participant-provided ZIP codes, researchers found that food insecurity was particularly prevalent in South Seattle and South King County. The survey also determined that respondents of color (42%) were more than 1.5 times as likely to be food insecure as white respondents (26%).
A number of factors can contribute to food insecurity, including lack of income; limited access to grocery stores; lack of transportation; and instability in food production, processing and delivery; among many others. The survey found that rising food costs and reduced safety in grocery shopping were significant barriers to adequate food access for King County residents. In addition to food access issues, many respondents living in food insecure households experienced other problems such as increased stress, anxiety and depression. Respondents living in food insecure households also experienced negative shifts in their eating habits, with 55% rating their diets as fair or poor. Of those reporting fair or poor diets, 78% said their diets worsened during the pandemic.
"The information gathered by this survey will help state and community partners understand what people are experiencing and help with resource allocation for Washington state residents," said Otten. The WAFOOD team anticipates releasing data from their second survey wave in the coming weeks. "This next wave of data will tell us more about how food access issues and demand for food assistance have shifted later into the pandemic."
---
Northwest Center for Public Health Practice steps up to help prevent sexual violence
Adolescence is often when people first experience acts of sexual violence; however, the Northwest Center for Public Health Practice (NWCPHP), housed in the UW School of Public Health, intends to stop this pattern before it starts by evaluating the impact of an innovative program aimed at middle-schoolers. While other sexual violence interventions tend to focus on the individual, the Youth-Centered Environmental Shift (YES!) program is designed to prevent sexual violence at the school-wide level. Another key component of this evidence-based program is engaging students in the implementation process.
"We're really excited to explore this collaborative approach that centers students as the experts of their own experiences," said Andrea Wessel, sexual violence prevention specialist at the Washington State Office of Superintendent of Public Instruction (OSPI).
In collaboration with OSPI and Harborview Injury Prevention and Research Center, researchers will collect data from students and staff at three middle schools piloting the YES! program over three years. "Programs like this can have a much bigger effect on youth development and our communities by helping prevent harm before it happens," said Betty Bekemeier, director of NWCPHP.
---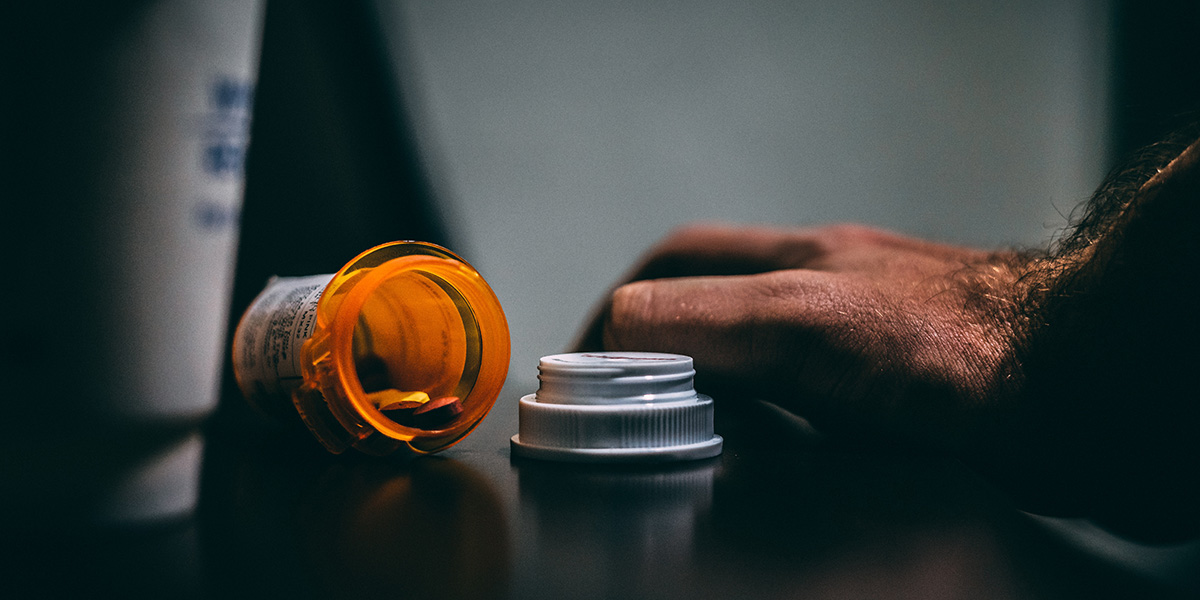 New intervention for prisoners could break cycle of opioid addiction
Researchers have created an intervention for people behind bars that could help them beat opioid addiction. The intervention was tested with inmates suspected of opioid use disorder across four Washington state jails. The inmates met with a trained corrections staff member who offered guidance about how to access treatment medications, such as methadone, buprenorphine or long-acting naltrexone, upon leaving jail.
The study found that 16% of inmates who received the intervention started treatment medications after their release, compared to 8% of inmates in the group that did not receive the intervention.
"In the weeks after release, people with opioid use disorder are extremely likely to relapse and are at greatly increased risk from dying from an overdose," said Caleb Banta-Green, principal research scientist at the UW Alcohol and Drug Abuse Institute and affiliate associate professor of health services at the UW School of Public Health, who led the study. "Effective treatment medications dramatically decrease that risk."