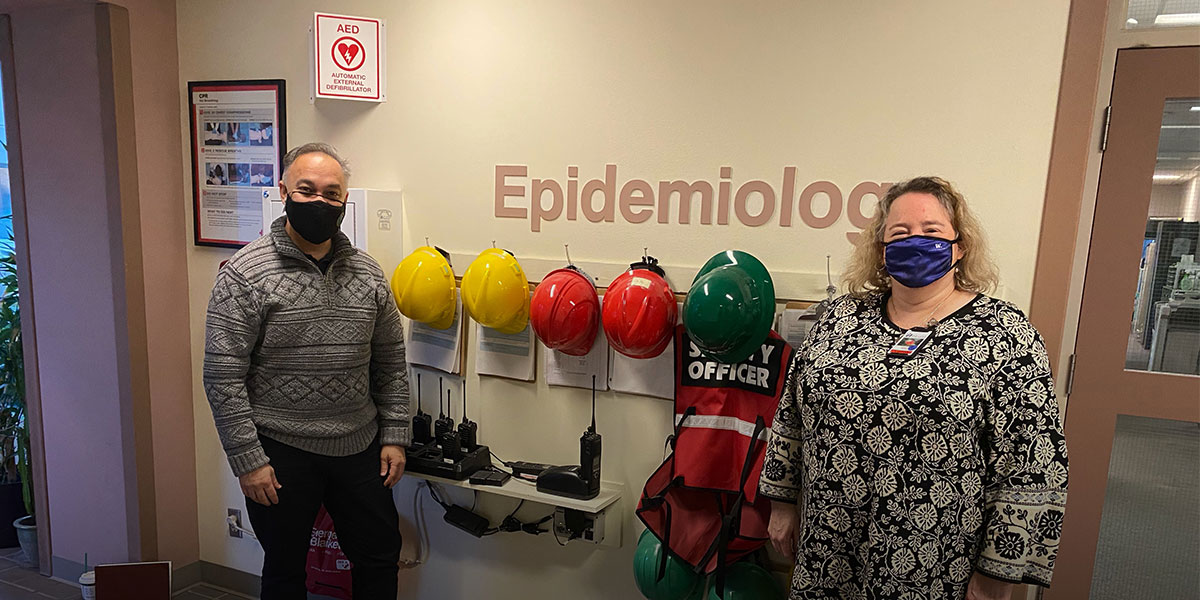 When we began planning our School's 50th anniversary, we had many ideas about how to celebrate this milestone. 2020 and 2021 had a different idea. Our year of celebration quickly turned into one full of upheaval and discourse. The pandemic forced our School and our work onto center stage where we have been essential in responding to the pandemic. As I reflected upon our past, our accomplishments and our future, I realized that we have been preparing for times like these for the past 50 years.
During the first decade, two visionary and passionate men — J. Thomas Grayston and Robert Day — led the School. Under their direction, the School established a reputation as a research powerhouse with a culture of collaboration along with community outreach and impact. These values remain today and have played a vital role in how we approach our work.
Our School's unique commitment to research and practice helps train students who appreciate the interconnectedness of both. Our faculty, staff, students and alumni have tackled some of the most pressing population health issues of our time. In this issue, we recognize 50 Changemakers of Public Health, but there are many more who deserve acknowledgment. During this pandemic, many members of our School worked endless hours in challenging environments, giving 200% effort during a difficult year.
This pandemic shined a glaring light on the inequities in many of our systems, including health care. Our School continues to make social justice, health equity and anti-racism our top priorities. Racism is an urgent public health threat, and we are committed to dismantling its systemic structure.
Our students are the future, and we are excited about the prospects that the new Health Sciences Education Building offers them. The building, slated to open in 2022, allows all six health sciences schools to train students in how to work together, resulting in future professionals who are better prepared to improve the health of individuals and communities. We also recognize that we can make a bigger difference for communities when we have researchers and practitioners who look like the people we serve. This fact has energized our efforts to diversify our student body. To succeed, we will need to provide more financial support for students from diverse backgrounds, which is why we have launched our Campaign for Students.
As I look forward to the next 50 years, I'm inspired and hopeful. The Hans Rosling Center for Population Health, our new home, is designed to encourage interactions with faculty, students, staff and partners from public health and many other disciplines to facilitate intentional collaborations. I have no doubt that during the decades ahead, our School will lead in developing great innovations and making amazing discoveries that will improve the health and well-being of all populations. I'm looking forward to working with all of you to make this future a reality.

Hilary Godwin
Dean, UW School of Public Health